Thanksgiving may be over, but we should never stop acknowledging our blessings and the fortunes that come our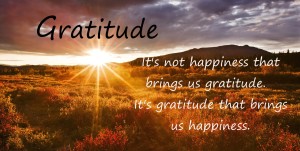 way.
I recently went to a lecture about happiness and the speaker spoke on the fact that [highlight]the happiest people are the ones who live their lives with gratitude[/highlight]. It just made so much sense to me — the more you acknowledge and appreciate what comes your way, the more at peace you are with your life. And thus, the happier you become. Because sometimes [typography font="Cantarell" size="15″ size_format="px" color="#ff6666″]peace = happiness[/typography] . 
So from that moment I really wanted to do a 30-day challenge on here and get everyone to join in! Each day I will be writing at least one thing I'm grateful for — no matter what — and I challenge you to do the same on here! This way, you can all do it with me, may it be anonymous or not! I'm going to start mine off with something personal to give this challenge a really powerful kick: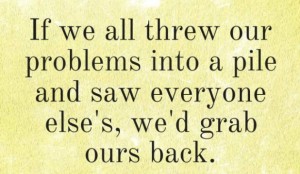 I am grateful to be alive & healthy. And no, this isn't some cliche to start off the challenge. 
I recently had an incident occur (will elaborate at a later time) that made me really grateful to be both alive and healthy.
I'll be fine. I get to continue living my life. And that to me is so meaningful.
I am also grateful for my amazing family and friends who have not left my side. My mom and dad have been staying up with me and dealing with me these past few days. So, mom and dad if you're reading this (and I know you are), I am grateful for you!
Onwards & upwards.
What are you grateful for? Join me in this challenge!
xo [typography font="Cantarell" size="15″ size_format="px" color="#ff6666″]NM[/typography]