The [typography font="Cantarell" size="14″ size_format="px" color="#ff6666″]ALS Ice Bucket Challenge[/typography]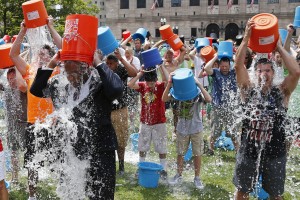 has taken social media by storm! It's unlike anything we've ever seen — by now, every celebrity has been nominated and it has motivated all of us "normal" people to do it ourselves and nominate our friends.
While the challenge does a great job at raising awareness — and causing more of a drought in Los Angeles — it would be better if people both donated as well as dumped a bucket of ice water on their heads. 
I got nominated and will be doing my challenge tonight! Not only am I doing the challenge, but I'm also donating. You should do the same, even if it's just $5.
Keep an eye out for my Instagram and peep the video!
xo [typography font="Cantarell" size="14″ size_format="px" color="#ff6666″]NM[/typography]