If you've been following me on Twitter, then you clearly know how much I freaking LOVE this season of The Bachelor with Chris Soules. Well hunny, tonight is the night that he picks his match — or his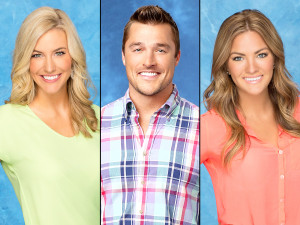 flavor of the year, depending on if they last.
[highlight]It's down to two women: Becca and Whitney. [/highlight]GAH, I have been refraining from reading the spoilers on Reality Steve all season long that I'm even surprised at my will-power.
Whitney is a safe bet. She is madly in love with him and will be his #1 cheerleader in all aspects of life. How do I feel about her? To be honest, Whitney kind of bugs me. She's just too much, too intense, and part of it just doesn't seem real. 
Becca is my choice for Chris. I think there is something really special about her, and I think she's a good match for him. I like that they've taken it slow sexually — you can't tell me you think Whitney didn't give it up in the fantasy suite — and that makes Chris want Becca in a different, more charged way. Also, Becca's voice doesn't bug the shit out of me, and the girl is [typography font="Cantarell" size="15″ size_format="px" color="#ff6666″]FLAWLESS.[/typography]  
Who do I think Chris will pick? Whitney. Who should he pick? Becca. But you never know. After all, it's The Bachelor, and there could always be some crazy shake-up. 
Now let's get into who will be the next Bachelorette, people! No, you fools, Andi will not be The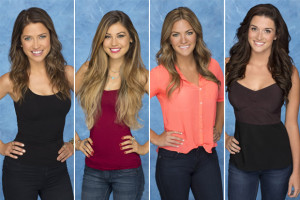 Bachelorette again. It's way too soon for that — even though I would be down to watch 100 seasons of her! Before the Women Tell All last week, I think it was between Kaitlyn, Jade & Britt. Well, Britt thoroughly fucked that up for herself by being a fake drama queen, so now we're down to Kaitlyn and Jade. If ABC is smart, they'll go with Kaitlyn. She's funny, entertaining, and will make for a great Bachelorette. HOWEVER, if I had it my way, it would be Michelle Money. No one from The Bachelor franchise deserves love more than that girl. 
Your turn to sound off! Who do you think Chris will choose? Who will be the next Bachelorette?
xo [typography font="Cantarell" size="24″ size_format="px" color="#ff6666″]NM[/typography]