Boy does it feel good to be right!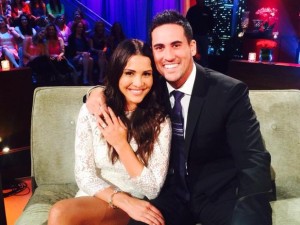 Last night was the season finale of The Bachelorette and if you were reading our predictions yesterday, you would know I totally called it: 
Andi chooses Josh & Nick is a crazy stalker who could possibly be a serial killer. BOOM. 
Both guys met Andi's family and then each had a 1-on-1 with her prior to the proposal. Andi was classy enough to let Nick go before he picked out a ring and got down on one knee. Nick was devastated blah blah blah and Josh ended up taking the viewers to church with his proposal speech and then they rode off into the sunset. That's basically a recap for you verbatim without all the bullshit.
Let me just say that Yana & I screamed and cried tears of joy. Team Josh Murray all the way. Major bonus points to him for giving her a personalized baseball card — sorry Nick but the necklace you gave Andi was horrific and she hated it. Bai.
After The Final Rose comes on and they bring out Nick, revealing that he is in fact a stalker who followed Andi to Mexico and then to the Men Tell All (okay, we all know the producers had a huge part in this too). Andi wasn't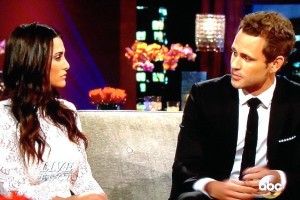 ready to confront him but last night was the night they got to be face to face. I really just can't wrap my head around Nick being that shaken up after 2 and a half months. This guy is an actor. He's a sociopath. And to throw the dig in about how they had sex so everyone could feel sorry for him? GOODBYE. What man does that? Andi threw it back to him and lawyered him right up. She could not wait for him to get the hell up outta there. Stat. 
My boy Josh finally joined his woman and all was well in the world again. Nick who? I actually think these two have a good chance of making it work. I love them together. Partially because I want to be Andi — she's beautiful, intelligent, sassy and SO classy. The way she handled the season proved her to be a real southern belle.
They were supposed to announce the next Bachelor but that never happened. Still think it's Chris. We'll find out soon!
If you love [typography font="Cantarell" size="13″ size_format="px" color="#ff6666″]podcasts[/typography]  as much as I do, be sure to check out my favorite one ever all about The Bachelorette here.
xo [typography font="Cantarell" size="14″ size_format="px" color="#ff6666″]NM[/typography]