Happy freaking Monday!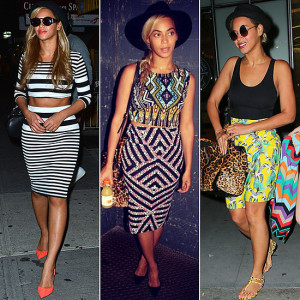 I am buzzing over the news that my two faves have joined forces: Beyonce & Top Shop! Major.
The line isn't set to come out until next fall but who cares? 
I'm wondering if House of Dereon just couldn't cut it so she had to take some measures and join Top Shop? 
It's rumored the line is a fitness line, but I feel it will expand to more than that. And let's not forget that the line will obvi be full of bright and fun colors because…Beyonce. Just don't force us to get those new bangs. Please.
Beyonce, I love it when you go so main stream.
xo [typography font="Cantarell" size="15″ size_format="px" color="#ff6666″]NM[/typography]