My friend Noelle Lem from Eat, Play, Run is guest blogging for us today about travel. I've been traveling a lot the past few weeks (hi from Europe!) and all of her points have been so helpful. I wish I had this before some of my travels! I hope you enjoy this as much as I did! xo NM
———————————–
I just got back from Australia and didn't get eaten by a crocodile so I wanted to share some useful travel tips that I picked up during the longest flight of my entire life…… 15 HOURS from Sydney to LA! I want to help you save time and money at the airport.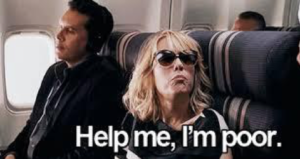 Hopefully after reading these tips you will no longer need to down an entire bottle of Xanax before your airport travel………you can limit it to 1 pill and a glass of vino.
RIDE Me Baby 
Use Lyft for your ride to the airport.
Pre book a ride for the next day so if you are hungover AF and running around the day of travel you don't have to think…..a cute little car will magically appear outside your home the following day. Also, if you have a Blue Delta SkyMiles Credit Card you can link that to the app and earn miles on your rides. 
(Use my code if don't have the Lyft app yet: NOELLE860474)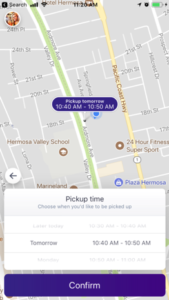 Size DOES Matter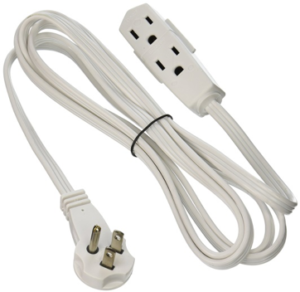 Make sure you always travel with an 8 FOOT extension cord so you can get access to a plug wherever you are in the airport. You don't want to go on an accidental digital detox during your travel day.
Make sure your Sh*T is charged so you can use your phone and computer.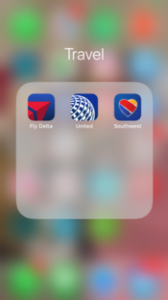 Don't worry get Appy
Download your preferred airline app on your phone or tablet BEFORE you get on the plane, preferably in the comfort of your home hooked up to Wi-Fi.
I learned the hard way…..I tried to download it on the plane while in airplane mode. Blonde Moment!
Date an Airline
Let me rephrase. MARRY an airline.
The more you put into this relationship the more you get out of it…….priority boarding, free checked bag.
Sadly this doesn't give you a free pass to enter the mile high club.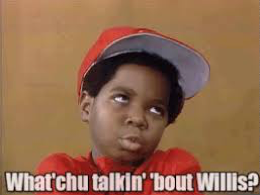 What'chu talking 'bout Willis?
Speak up when things go wrong!
If you do you will most likely get a travel voucher! For example, if your chair doesn't recline, Wi-Fi not working etc. email the airlines customer care team and they normally give you a voucher that could be $50-$100!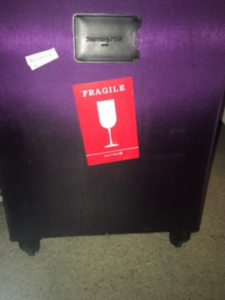 It's Ok to fall apart and be FRAGILE
It's always better to only travel with a carry on but if you MUST check luggage, tell the agent your suitcase is fragile.
You will get a cute little sticker to put on your suitcase (mine was a wine glass!!!! SO ME). The airlines top load the fragile suitcases so they are pulled out first so your suitcase will come out first at destination.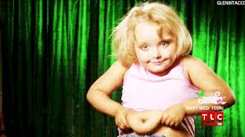 Tums tum tum tums
If you like the isle seat carry a pack of Tums and tell people on the plane that you have stomach issues……..you bet your as* that aisle row person will switch with you!!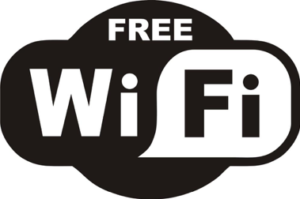 There's no such thing as a free lunch, there is however free Wifi!
Ask you friends who travel a lot for work if they have a username and logon for Wi-Fi so you can use their account in the air. Could save you up to $40!
Sleep around – Bring a travel pillow and eye mask!!!
You will thank me later. I LOVE My travel pillow Chilly. He is a penguin that converts into a neck pillow. That way I always travel with a friend and I get to sleep with someone every night.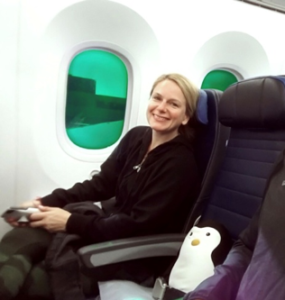 .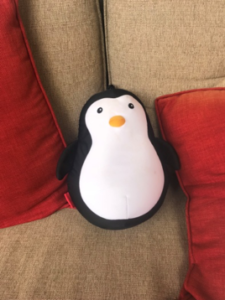 .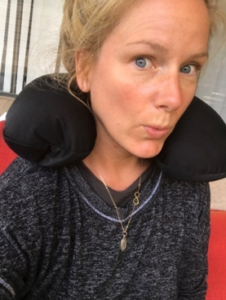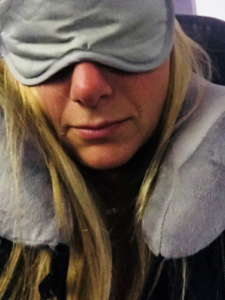 I also can't stress enough how much I LOVE eye masks. I put it on and I am out cold sleeping in less than 2 minutes!!
I can't decide if I look like a complete snob when wearing them or if I look I'm being taken hostage! Getting some rest on a plane is sooooooo amazing so who cares what you look like and travel with these 2 items.
Below are some of my favorite travel gear. I hope you learned a few things. Happy Travels!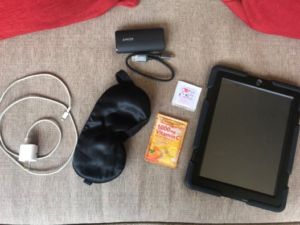 Bio / Noelle Lem from Eat Play Run
Noelle is a wannabe jetsetter, foodie, and fitness addict who will run for wine and cheese. She used to be fat and scared of planes and now she is just a little jolly and manages her fear of planes by running and consuming massive amounts of wine and cheese.
Follow her:
www.eatplayrun.com
Instagram