There has been a media circus revolving around Bruce Jenner and his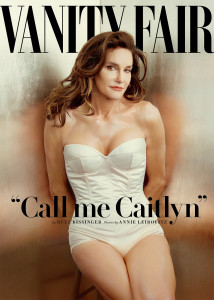 transformation into a woman. Well guys, have no fear, the transformation is officially here!
[highlight]Bruce Jenner is now Caitlyn Jenner.[/highlight] Yes, Caitlyn and not Kaitlyn. Thought he would maybe stick with the K theme, but guess not. 
Caitlyn has come out on the cover of Vanity Fair and now everyone is buzzing on social media. Dressed in a corset, revealing his now womanly body, she looks pretty hot! But maybe that's partially due to the Kardashian glamsquad helping her out. Werk it, hunny!
I know there is a lot of controversy over whether or not what Jenner is doing is appropriate, and I can understand why it makes people uncomfortable. But guess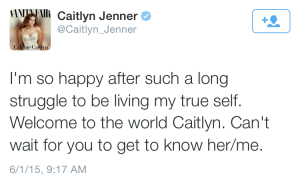 what? This whole debacle is bringing forth a very real and serious issue. For that reason alone, we all need to give this new woman a round of applause.
Funny enough, today's MORAvational Monday is all about being real, and I have to give props for Caitlyn/Bruce doing just that: living her truth. 
Live YOUR truth. Be real. Be you. Be brave. 
Post your thoughts below – good and bad – and let's get a convo started!