Happy Rosh Hashana to all of those that celebrate!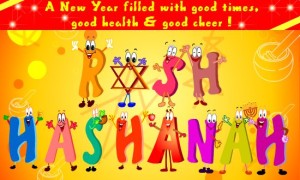 May your new year be even sweeter than the honey you eat tonight. 
And make sure you eat a lot this next week so you have some food on reserve during Yom Kippour 😉
This is my favorite holiday to spend with family because it's fun, we can eat whatever we want, and it's a chance to start fresh.
L'Shana Tova,
xo [typography font="Cantarell" size="15″ size_format="px" color="#ff6666″]NM[/typography]