Hi all!
Something to get you going for the day is the chunky summer granola I have made below. After doing some research I have found what I think is a good combo of ingredients to create a granola that is filling, energising, and completely healthy.
After all we all want to know we are eating breakfast or a snack that is nutritious and good for you!
Follow the below to make your chunky granola, and enjoy! xo
PS – you may not hear from me for a couple of weeks…this is because I will be in Vegas & LA with Nic! We will be doing some fun bougie things, and I will be getting together a list of top places to eat in LA, so look out for this. XO Elyse
Ingredients:
200g oats
100g dried apricots
100g pitted dates
150g raisins
25g sunflower seeds
2 bananas
2 tbsp oil
1 tbsp honey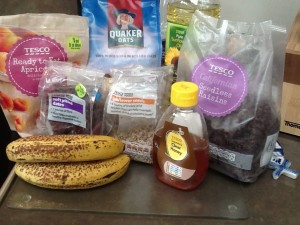 Instructions:
Step 1:
Cut the apricot and dates into smaller pieces
* my tip here is to use scissors for this – way quicker and easier!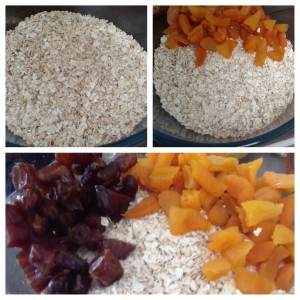 Step 2:
Pre heat the oven to 170 degrees celsius
Grease the tin / baking parchment you will use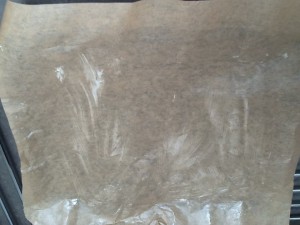 Step 3:
Mix the oats, fruit, raisins, and sunflower seeds in a bowl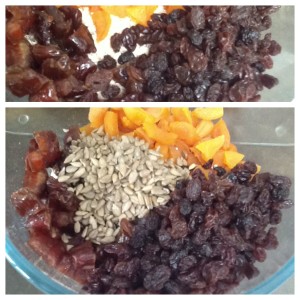 Mash the bananas in a separate bowl and add to the mixture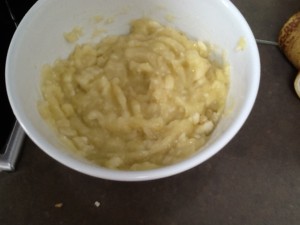 Step 5:
Heat 2 tbsp of oil in a pan
Heat 1 tbsp of honey for 20 seconds in the microwave
Add both to the mixture
Step 6:
Mix well until you have a good sticky consistency (you may need to add more honey for stickiness – do this one tbsp at a time)
Step 7:
Spoon the mixture into the baking tray and make sure it is flat, with a thickness of about 1cm
Put this in the oven, covered with foil, for 15 mins.
After 15 mins. uncover this for the remaining 15 mins.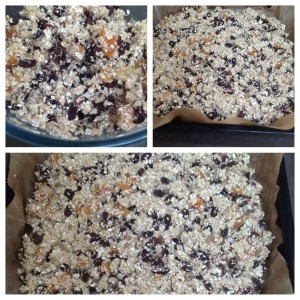 Step 8:
When it is done take it out of the oven and leave it to cool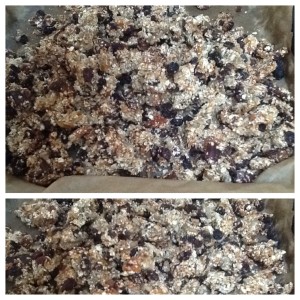 Step 9:
Once cool, break up the granola into large chunks
* you will want to store this in an air tight container to keep it fresh
* as the ingredients are all cooked it doesn't need to be kept refrigerated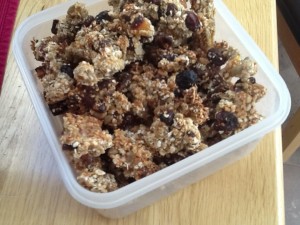 Serving suggestions:
You can have this in any of the following ways:
– dry
– with milk
– with additional fresh fruit (strawberries, berries or apple)
– with a dash of sugar