Last night the best in country music got together for the Country Music Awards and hands down, this was their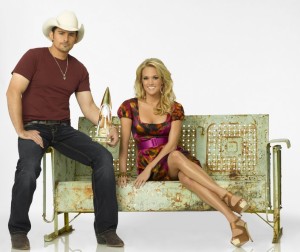 best year yet!
The Quarantine song? Hilarious. Their chemistry was perfect and it made the show fun to watch. Okay, maybe I'm obsessed because I love Carrie Underwood, but what's not to love about her?
I know it was the COUNTRY Music Awards, but putting Meghan Trainor and Ariana Grande up there was awesome. I think it's always special when music genres can cross-over for a night and give us all something to talk about. 
Also — who is Sam Hunt and how can I meet him? I am all about him after last night.
So, now for the main part, the fashion:
The ladies and gents of country music always kill it so it was really hard to pick my best dressed. Here we go!
Best Dressed:
Lucy Hale (WINNER):
Lucy takes the win for the night. Everything about this look is classic, simple, and stunning. Not to mention, most of us can pull this look off — celeb or not. I love the shorter hair with this look and I love that she belted it so she can show off her tiny waist. Hands down, my winner of the night.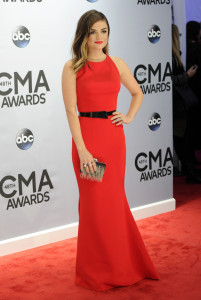 Maddie & Tae:
Not really sure who these two glam goddesses are (as I'm not a huge country music fan), but HELLO GORGEOUS! I'm especially a fan of the look on the left.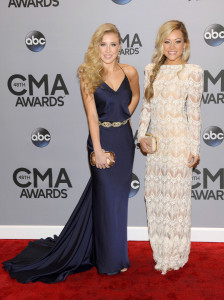 Danielle Bradbery:
She has come a long way from The Voice, let me tell ya. Simple, sexy, and sultry. There is nothing I don't love about her look. And once again, I'm into the fact that most real girls can wear this too.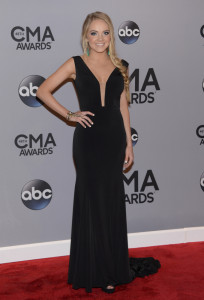 Carrie Underwood:
I might not LOVE this, but she's pregnant and still looks like a million bucks.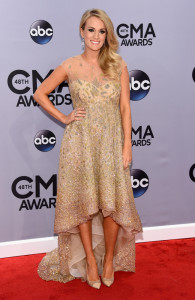 Worst Dressed:
Kacey Musgraves:
The higher the hair the closer to God? Uh no. I thought my eyes were playing tricks on me with this one because that hair does not look real.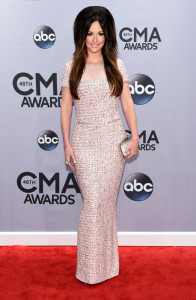 Gretchen Wilson:
Uhm. Did someone not get the memo? Who comes to the CMAs looking like they're going to a rodeo?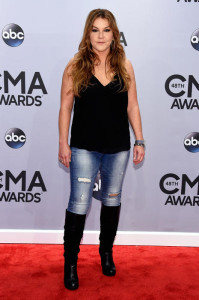 What do you think? What were your faves?
xo [typography font="Cantarell" size="15″ size_format="px" color="#ff6666″]NM[/typography]