Dillon Henry was a son, brother, teammate, cast-mate, and one hell of a good friend.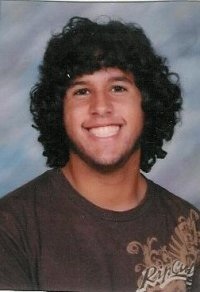 Dillon came into my life when he joined the cast of The Larime Project for a drama competition at Palisades Charter High School during my freshman year. Little did I know he would change my life (and everyone else's). [highlight]Every person he came across was instantly a friend of his, and therefore, touched by angel.[/highlight] There was not one person who didn't love him and his 100 watt smile that could light up even your darkest days.
Unfortunately, the summer before our senior year, Dillon passed away due to drunk driving. Our worlds were shattered. Friends from different avenues of life came together and we celebrated him in the best way we could. That was the thing with Dillon, he brought so much love and laughter into our lives that you could never be sad when you were in his presence. And he would never want anyone to be upset because he wasn't physically here anymore — he would want us to celebrate life. So we did. And continue to do so.
This past week would have been Dillon's 25th birthday. A group of Dillon's best friends, along with his wonderful family, came together and organized [typography font="Cantarell" size="14″ size_format="px" color="#ff6666″]Copa De Dillon: A Celebration of Dillon's 25th Birthday[/typography] . The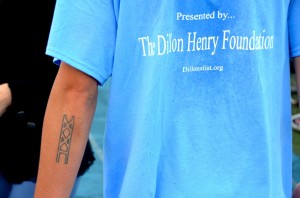 Dillon Henry Foundation organized their first annual event which was a soccer tournament at Pali High. All funds raised went to The Dillon Henry Foundation which has been awarding scholarships to over 70 people since it first began in 2008. 
New and old friends gathered around this past Sunday to catch up, watch soccer, and celebrate. There were food trucks, T-Shirts, fresh lemonade and cold water being served. The event started at 4:30pm, with the champion soccer game starting at 7. Dillon's parents took time to thank everyone for coming and spoke about the foundation and its mission. We all reminisced about high school, shared some laughs, and just genuinely enjoyed the day.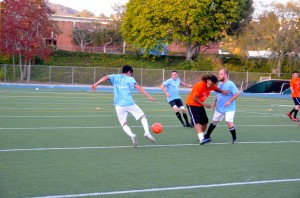 It was a beautiful event to honor a beautiful soul. I am so excited to come again next year and see it continue to grow. A special thanks to Aleksa Mara for taking most of these amazing photos!
If you'd like to donate or get to know more about The Dillon Henry Foundation please visit:
Happy birthday DH, we love and miss you always.
xo [typography font="Cantarell" size="14″ size_format="px" color="#ff6666″]NM[/typography]