Alright y'all, it's summer which means 3 months of looking at perfectly sculpted
bodies everywhere you go. If you live in LA like me, we usually have to deal with perfect physiques all year 'round. WHATEVER.
I haven't been able to really work out for the past 6 or 7 months and I've been feeling gross about it; no more muscle tone, and definitely a few (okay, more than a few) extra pounds. I'm a huge foodie so the the whole no carb diet is not for me, and quite frankly, makes me want to vom all over anyone who tells me they don't eat carbs. Have fun living in misery.
Anyways, I'm on the hunt to find what works for me without making me feel like a child who is deprived from candy and is suddenly put in a candy store with no supervision. I used to the have the method down flat because I was able to work out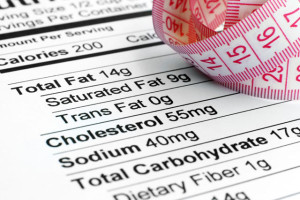 so everything would even itself out, but now that I'm out of the intense fitness regimen, I'm kind of at a stand still. 
My friend suggested I use the MyFitnessPal app and with our boy Jesse's help, I have been using it for the the past 7 days. 
Guys. Counting calories is hard as FUHHHH. Who knew olive oil had 120 calories per tablespoon? That's a lot when you're only given 1,200 calories/day. Some days I am mad struggling and some days I'm straight coasting. When you work out, you're allotted more calories, so it's in your best interest to work out if you want to splurge on food or alcohol. 
The great thing about this is that I don't really feel deprived — I've had carbs, alcohol and tons of good food. Yes, I went over my limit once or twice, but I'm still learning. So far, I'm feeling great and my energy is up to par. The only thing I have yet to indulge in is french fries! You can program the app so that you lose anywhere between half a pound to 2 pounds a week. I'm assuming if you're losing up to 1 pound a week, you can eat more than 1,200.
Things that have surprised me so far:
– Sushi is not healthy unless you do a hand roll with no rice
– You don't need as much protein as you think you do
– Oil is the devil and the biggest waste of calories, but you if you use 1/2 a tablespoon, it's not THAT bad
– Starbucks' Reduced Fat Turkey Bacon Sandwich with no cheese has been a savior to my life, clocking in at only 160 calories
– Eating out is rough. If you're like me and like to dine out, you have to be 25x more careful of what you're eating! Try to make most meals at home
What do YOU think about counting calories? Has it worked for you? Chime in and help a sista out!
xo [typography font="Cantarell" size="16″ size_format="px" color="#ff6666″]NM[/typography]