So basically, Drake just pulled a Beyonce and released a mixtape via Twitter.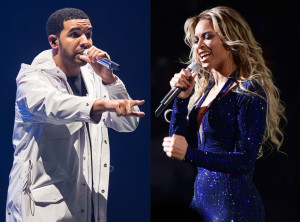 How do we feel about this?
Well, being that Drake is my husband (in my dreams), I gotta give him props. Fun fact: I'm currently in Toronto listening to the mixtape, which is kind of perfect timing being that all he talks about is how much he loves the 6.  If You're Reading This, It's Too Late boasts 17 tracks that give us a personal look inside of the man we don't necessarily know, but love. [highlight]You get a peak inside Drake's personal life and his struggle to not only stay relevant, but also find a significant other and deal with the pressures of Hollywood. [/highlight]Fake friends? He's got plenty of 'em. Groupies? Of course. He picks and chooses the best moments to show his vulnerability, and for that, I have to commend him and the way he presents his art.
However, I don't think dropping his mixtape without an official announcement was original. Sorry, but Queen B did it first. And anything after that just won't be the same. Plus, he had already alluded to this surprise mixtape for the past few months so I'm not really surprised. He'll have an actual album out soon — there's no question about it — and I'm sure it will be amazing as usual.
What do you think of Drake's latest music?
xo NM