The EMMYs are my favorite day of the freaking year – like I love them more than The Oscars. Am I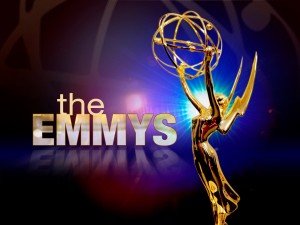 weird? Maybe. Or I'm just really TV obsessed.
I think award shows are a great time to get some friends together and have a mini-party. Get out that two-buck chuck (for my #BougieOnABudget people), do a pot luck, and gather around for some friendly competition between friends.
Here you can find a printable EMMYs ballot (via POP Sugar). Give one to each guest, and if you're feeling feisty, you can play for cash. I like throwing in 5 bucks a person so that it doesn't break the bank, but that someone walks away winning a little something.
There are so many amazing nominees this year, it's going to be hard to choose but ultimately I think we'll see obvious big wins for Mad Men (Hamm for Best Actor, Best TV Drama – at the very least), and Modern Family (Best TV Comedy).
What I'm most interested to see is who will win Best Actress in a Drama Series. My guess is that it's between Taraji P. Henson and Viola Davis, with Henson stealing the win.
I want to know who YOU want to win! Sound off below and talk to me!
xo NM