New York Fashion Week & London Fashion Week have come and gone, which means we are officially in the fall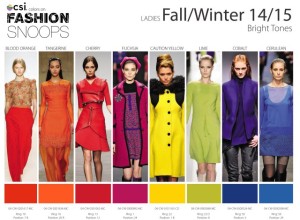 season! My absolute favorite season because I am a basic bitch and also love PSL's (pumpkin spice lattes from Starbucks).
Even though I prefer to wear black (like my soul), or other neutrals like white and gray — sometimes I throw in the occasional pop of color — fall colors are in and it's time to stock your wardrobes!
[highlight]What we can expect besides the usual neutrals and dark gray/ blues/purples:[/highlight]

Emerald and ruby as well as other jewel tones

Bright colors like fuschia and tangerine

Soft tones in dusty rose and lavender
Get yourselves some knit oversized sweaters, plaid jackets and faux fur and get to steppin'! Zara already has some great fall finds — but if you're looking to be [typography font="Cantarell" size="14″ size_format="px" color="#ff6666″]Bougie-On-A-Budget[/typography] , search online or find staple pieces at H&M! The options are endless.
xo [typography font="Cantarell" size="15″ size_format="px" color="#ff6666″]NM[/typography]