It's the most magical time of the year! Fall is my favorite season because all of the new shows come out and I get to sit and review them for you.
Since there are way too many this year for me to get through in one sitting, I've broken it down by network. I started with ABC because obviously I've been the most excited about "How To Get Away With Murder." Let's get started, baby!
MUST WATCH NEW SHOWS ON ABC:
1. How To Get Away With Murder (Thursday, 10PM):
As predicted, [highlight]this is my #1[/highlight]. Viola Davis is a freaking bad ass who slays it. I'm ready for her Emmy win — yes we are already predicting Viola will not only be an Academy Award winner, but also an Emmy winner. Before I go on and on about how much I love this show, I need to point out the blatant similarities that HTGAWM has with my fave movie, "Legally Blonde." For starters, both HTGAWM and LB were filmed at USC. Once again, shout out to the best school in the world. Then in the beginning of the TV show and film, you've got a student who doesn't know the definition of Mens Rea. Then, you have the students in "Legally Blonde" fighting for an internship with Professor Callahan. Fast forward to Professor Keating making her students compete for the most coveted internship with her firm. So, once I was able to get past the similarities, I was all about it.
ABC really needed a show like this to compete with "The Blacklist." Plain and simple. I'm loving the diverse cast except for the fact that there is not one main character that is Iranian. I mean, hello? We all know half of the Iranian population is either a doctor or lawyer.

2. Blackish (Wednesday, 9:30PM):
A modern day "Cosby Show", this sitcom is refreshing, accurate and hilarious. To be honest, I really don't have that much else to say except to [highlight]watch it[/highlight]. The acting, story lines, and comedic timing is on point.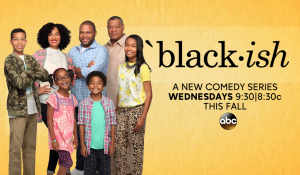 NEW SHOWS:
Selfie (Tuesday, 8PM):
I really want to hate this show. There are so many reasons as to why I want to hate "Selfie" — primarily because of its title. [highlight]"Selfie" recreates the story of Eliza Doolittle and puts it into modern times. [/highlight]We are living in the age of social media where just about anybody can become #instagramfamous and "Selfie" is putting that all on display for us to watch. I'm interested to see where they go with this, but I won't be tuning every week. Or every other week for that matter. It's a show I will watch if there is absolutely nothing left for me to go through on On Demand. I give it 1 season until ABC cancels.

Forever (Tuesday, 10PM):
Hold up. A guy that can live forever but isn't a vampire?! FINALLY. This show is really interesting and has a great plot. I don't know how well it's going to do for ABC, but I see it going at least 2 seasons. The lead is gorgeous, and the acting is quite good. I will not be tuning in every week for this either, but I will defos be binge watching this one during the fall.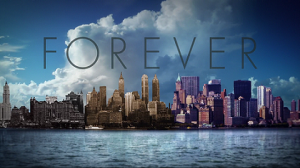 CURRENTLY WATCHING:
Nashville (Wednesday, 10PM):
Holy moly, I just cannot get over how good this freaking show is! I was on pins and needles waiting to hear if it would get renewed because ABC is notorious for canceling my favorite shows ("Trophy Wife"? Really?), leaving me heartbroken. Yes, I do take my TV very seriously. The storylines this season are even better than the previous, the music continues to shine, and the show continues to be character driven. One thing I love about "Nashville" is that they stayed true to Hayden Panetierre being pregnant and worked the story around that. Hayden keeps surprising me with her range of talent and I find myself being more and more impressed after each episode. Okay, I could go on forever, but if you haven't gotten into this show, get to steppin'!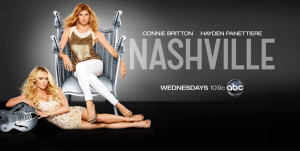 Dancing With The Stars (Monday, 8PM):
New judge, new pro dancers, new co-host. Julianne Hough as the new judge…not sure how I feel about this, but she seems to be fair regardless of the fact that she is judging her own brother. I have to say, I don't love Erin Andrews as the new co-host. I find her quite boring in this setting. The show has started off really strong and I'm really into the cast. My picks? #TeamCarlton #TeamJanelle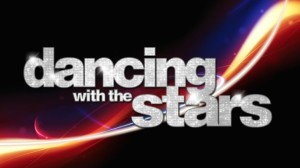 Coming up next, we have NBC! Which ABC shows are your fave? Tell me below!
xo [typography font="Cantarell" size="15″ size_format="px" color="#ff6666″]NM[/typography]