I don't care what ANYONE says, Chrissy Teigen is the funniest girl — or woman — on Twitter. And that's also why she is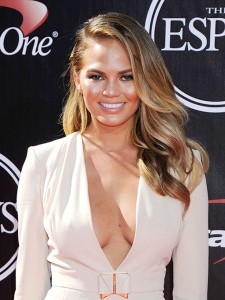 our #WCW.
This chick simply just does not give a flying fuck what anyone thinks of her. She says what's on her mind, whether you like it or not. 
My favorite thing about her? The fact that she calls out all the internet trolls. I mean, she could not keep it more real on social media. Say something stupid to her and best believe she will make you look like an idiot.
Chrissy Teigen is witty, sarcastic, and as blunt as it comes. She's wifey to John Legend, but she's had a successful career as a model, and by the looks of it, the talents of a professional chef! Teigen is always cooking up something whether it's controversy on Twitter or her famous soups. 
Am I wrong? 
This woman is awesome and I can't wait to sit down with her one day and get real candid. Peep some of her funny tweets below.
xo NM