It's still super hot in Los Angeles so it doesn't really feel like summer is over. But, as the weather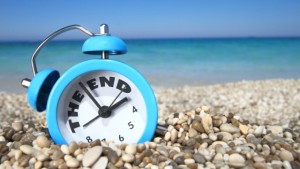 begins to cool down and the nights get shorter, I can't help but think about the past 3 months…
I'm not sure if I've ever experienced so much growth and change in a short span, but this summer breathed new life into me and I'm wondering if anyone is on the same page?
For such a short span of time, it was one up and down after another (sometimes simultaneously), equipped with a lot of major changes in my personal and work life, yet I was able to somehow find pure happiness in the midst of the madness. 
This summer I learned to find my patience, to let go, and to trust the journey. I realized I don't want to life with all of these inhibitions and that every day I want to live as my true authentic self. Once I started to say fuck it (or on many occasions, YOLO), my life actually changed. Like drastically. 
I started putting my wishes down on paper more, working more efficiently, and ironically, having way more fun. Life truly does start when you begin to get uncomfortable and live your truth. I stopped listening to everyone else and doing what I wanted by following my heart. And if it burned me in the end, I knew that at least I was true to myself and what I really wanted.
We sometimes forget to live for us and not other people. We forget to have fun and laugh, even when we may be going through the darkest of times. 
It's all about balance. For an extremist like myself, that's pretty hard to find.
I may not be able to know what the future holds for the fall, but if I do anything, it's that summer set me up pretty well. 
Goodbye summer. I'm ready for you, fall…
xo NM