Alright, so it was quite the surprise that the actually GRAMMYs were a complete bust and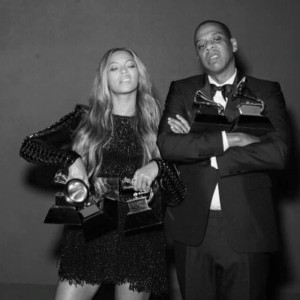 snooze fest. I understand Beck is very talented and plays 14 million instruments, but what Beyonce did with her album was unreal. And she should have won. 
The best part of the entire weekend surrounding the GRAMMYs is the insane amount of partying that occurs. Everyone gets dolled up, drinks and parties until the early morning. I love it. I love everything about awards season. 
Last night I headed to Exchange LA for one of the after-parties, where Shwayze and Sky Blu (LMFAO) were performing. What was I going to wear? Since I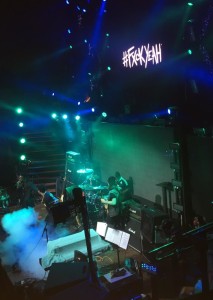 didn't want to spend a fortune on my outfit where pictures would be taken (meaning I could probably never wear it again), I was struggling to find the perfect fit. So what did I do? I hit every sale at the mall.
I really wanted a black tailored playsuit that I could wear to just about anything – remember, when you shop you should always be buying staple pieces. 
I found a black tailored playsuit that I absolutely LOVED from BCBG, but it was $260! I couldn't justify it for myself, so I put it on hold to keep it as a last resort.
I walked into Zara and found almost the same playsuit on sale for just $30! Patience really is a virtue, my friends. I bought it, walked out, and didn't think twice about the other outfit.
When I came home I put together the playsuit, shoes, and necklace, only to realize that this entire look was [typography font="Cantarell" size="15″ size_format="px" color="#ff6666″]Bougie-On-A-Budget[/typography] ! Every single item I had on was bought on sale!
Zara Playsuit: $30. Originally $100.
Steve Madden Shoes: $50. Originally $80.
BCBG Generation Necklace: $10. Originally $20.
Total Cost of Outift: $100.
Saved: $110! I could have bought two outfits for the price of one!
I loved my playsuit and had such a blast at the after party. Sky and Shwayze killed it as usual. And that's a wrap on The Grammy Awards weekend!
xo [typography font="Cantarell" size="15″ size_format="px" color="#ff6666″]NM[/typography]