This challenge is actually harder than I thought! Okay, maybe it's not so hard but having to come on and write about it can be a little overwhelming sometimes — because it's not official until it's on here, right?
Being that I've had the craziest day ever and just got home after an almost 15 hour day, I am grateful for my freaking bed. I mean, I have not appreciated this bed more than I do right now. 
On a real note though:
Today I am grateful for the lovely happy hour dinner I had with Sali & Yana in Marina Del Rey.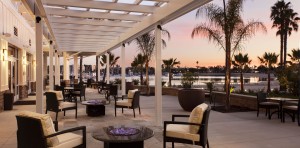 There are few things I enjoy more than a scenic view, good food, great wine, and amazing company. We all had crazy days and it was nice to come together, wrap it up, and laugh for an hour. 
I guess it would also be appropriate to say how grateful I am for truffle fries? Because what's better than truffle and fries? Nothing. Except my bed. And even that is debatable. 
There you have it: 3 things I'm so very grateful for today.
Your turn.
xo[typography font="Cantarell" size="15″ size_format="px" color="#ff6666″] NM[/typography]