Halfway through, baby!
I have to say, I'm getting a whole new perspective on life and how to live it. The more I express gratitude throughout the day, the more I let light into my life.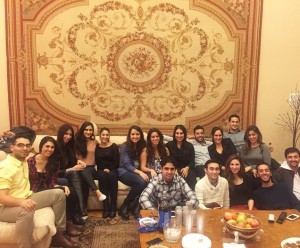 Today I am grateful for my high school friendships.
High school was a time of figuring things out, but also for me, it was so much fun and I miss it all of the time. I had different groups of friends, but this special group I had grown up with for most of my life. Some of these people I've been friends with since I was 5 years old! So last night the high school crew gathered together after a while of being apart and I walked away from it feeling so grateful to still have these people in my life — doesn't matter if we haven't seen each other in months or years, nothing has really changed.
xo [typography font="Cantarell" size="15″ size_format="px" color="#ff6666″]NM[/typography]