Ugh, Monday.
I have just been off all day — not in a good mood, stressed out, and overwhelmed. 
What am I thankful for today when I'm in such a shitty mood?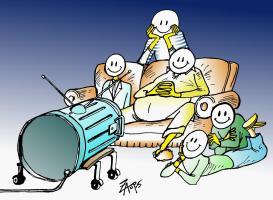 I'm thankful for TV. As you all already know, I'm a TV fanatic. But on days like this, I'm especially thanking the world for giving me access to TV so I can veg out and forget about the outside world. 
Trash television, Jane The Virgin, and Hart of Dixie are all on my lineup tonight. By no way do I mean that JTV and HOD are trash, by the way.
What are you grateful for today? How is your challenge going?
xo [typography font="Cantarell" size="15″ size_format="px" color="#ff6666″]NM[/typography]