Hi hi!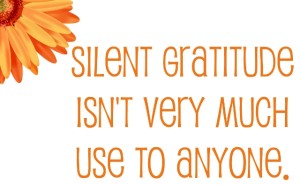 It's holiday season and instead of flooding this timeline with separate posts I decided I'm going to start combining some of the days. I write what I'm grateful for everyday in my phone so this is no problem!
Day 16:
Today I am grateful for technology in the work place. I remember the days of having to fax things over or having to call someone when you just had one question, but all of this has been made easy through e-mail and texting. Halleyluuuu. Our scanner/fax machine at work even has the option to e-mail the documents! So for the sake of time and energy, I am eternally grateful for that.
Day 17:
Today I am grateful for some time off! I just busted my ass all day before everyone shuts down for Christmas break and I could not be more thankful for time off. It's been a crazy few weeks.
Day 18:
Today I am grateful for Christmas. I am a Jew who absolutely loves Christmas! I spend it with my friend and her family every year and I look forward to it. If I can help it, I never miss it. It's a nice time to relax and spend time with loved ones.
Day 19:
Alright, so today I attempted going to the mall only to see it packed like sardines. Insert an FML here. It made me remember why I love online shopping so much. Today I am so freaking grateful for online shopping.Crowds and lines no more!
How is your challenge going?
xo [typography font="Cantarell" size="15″ size_format="px" color="#ff6666″]NM[/typography]