Happy birthday to our London girl, Elyse!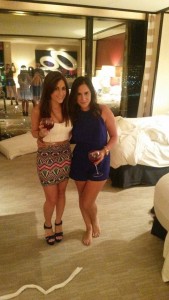 On behalf of me and the team, we wish you the absolute best and hope that it's full of Louboutin's & sunshine!
Thanks for being part of the team since day 1, we don't know what we would do without you!
Cheers to this next year, we can't wait to see what you whip up next – in both the kitchen and in life 😉 Here's to another year of drinking out of wine glasses and bathrobes!
We love you so much. 
xo NM & the GMM team