To all of those that observe, happy Yom Kippour!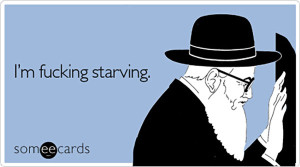 …Except there's nothing really "happy" about not being able to eat or drink for like 26 hours while you repent your sins. 
Can't wait to see all the girls at temple bring out their best designer duds and see the floor filled with red bottoms. HA.
I think I will live tweet the escapades this year. This way, you can all suffer with me. 
Be sure to follow me on Twitter for all of the trouble I get myself into.
Let the coffee withdrawal headache begin!
xo [typography font="Cantarell" size="15″ size_format="px" color="#ff6666″]NM[/typography]