As I reflect back on this year, I truly have so much to be thankful for. It's been a rough & challenging year for me, but it's taught me many lessons and showed me that when the going gets tough, I can get going. 
As I sit here in a crowded house in Fresno with my crazy family (aunts, uncles, grandparents, cousins, the whole shahbang), it's easy to see my biggest blessing and the thing I'm most thankful for: FAMILY. I'm also thankful for my amazing friends that have become family, the experiences I've had, the obstacles I've had to overcome and every opportunity that has come my way — including this site!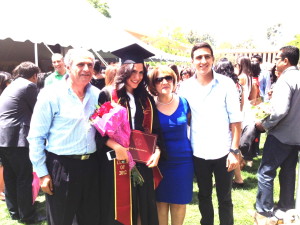 Thank you for following my journey and supporting me every step of the way. I can't say thank you enough.
I'd love to hear what you all are thankful this year…feel free to share! xo NM