Let's face it, a majority of the "old school" moves are hard to perform and people would rather go and perform the "new and improved" methods. Frankly, this kind of attitude shows that people are getting lazy. Old school moves are tried and tested. They worked before and they will certainly still work now! One perfect example is the pull-up.
Pull-ups are HARD. This is especially true for the beginners. Too many people have committed the mistake of settling with the lat pull down machine for overall back strength. Boasting around with heavy weights on that machine is not impressive. Investing the time to be strong at pull-ups are the way to go! It will develop quality muscle, power, explosiveness and body awareness.
I am writing this article to focus on those who will be starting from scratch and can't do a single repetition. Those who can only do 3-5 repetitions in pull-ups are in the same class as well. If you're a muscle bound guy who is a legend on the Lat Pulldown Machine but struggle to do a single pull-up repetition, let me tell you that you are not alone. Many "strong heavyweights" experience the same problem due to the total neglect of the movement. Imagine the muscle developments that you will have if you can rep out pull-ups at your disposal. Is it possible? Of course it is! I have seen heavyweight bodybuilders do easy reps at the pull-up bar hoisting their heavy bodies, and get this…while adding heavy dumbbells for extra resistance! Yes people, they have freakishly wide backs. The point that I am getting across here is that it is not too late for anybody to start doing pull-up work. The benefits are tremendous and it would just be plain stupid to pass it up.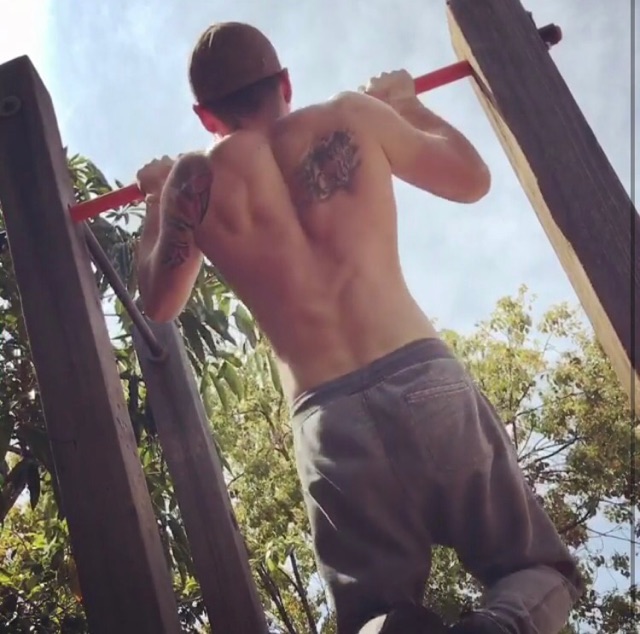 Start by doing iso-eccentric pull-ups. Grab onto a bar and jump up so your chest touches it. Try to hold that position for five seconds. If you can, take five seconds to lower yourself back down. (If you can't, keep working at the hold until you can.) If you can lower yourself with control, perform another rep. When you can bang out 10 reps in this fashion, you'll be able to do at least one regular pull-up.
You'll be surprised what two to three times a week over a 4 week period can do for you here. You'll immediately smash old records and set new ones! All methods are applicable to all basic (and even advanced) forms of pull-ups. When you are able to get past the hardest phase of performing a single pull-up, the amount of variations and pulls you can do are almost limitless!
– Jesse