A big congrats to our March "Woman on the Rise", Katherine Schwarzenegger on the release of her newest book, I Just Graduated, Now What? which officially comes out TODAY!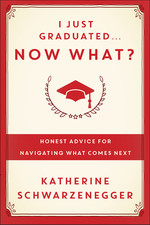 This book is a must-read for all who are getting ready to graduate or have recently graduated! I wish this was available to me and my friends during that rough, confusing and frustrating time.
Make sure to head over to your local book store or go online to order I Just Graduated…Now What?
We are so proud of our girl!
xo Give Me Mora