Calling all art lovers near and around Los Angeles: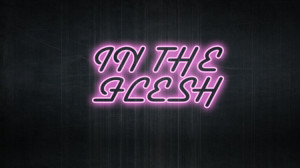 Join creators of[typography font="Cantarell" size="14″ size_format="px" color="#ff6666″] Crowded House Art[/typography]  and the curators of "In The Flesh", Desiree Pakravan and Michelle Plotkin, tomorrow for a night of free drinks, appetizers and unique art.
OPENING NIGHT: JUNE 19TH, 7-10 P.M.
June 19 – July 3, 2014
1247 W 7th St. Los Angeles, CA 90017
"In The Flesh" is Desiree and Michelle's first pop-up art exhibit featuring fresh and innovative artists. What I love about the work that Crowded House is doing is that they are making art more [typography font="Cantarell" size="14″ size_format="px" color="#ff6666″]accessible and affordable[/typography]  to my generation. Art sometimes tends to skew to  on the more exclusive side, but these girls are creating a community where people can come appreciate different mediums as well as be able to actually afford it.
Wait, you don't need to pay over 5 thousand dollars for a piece of artwork to put in your home? Not anymore!
I can't wait to see the different photographs, sculptures, paintings, and even jewelry — yes, jewelry! — at the exhibit by various young artists going after their dreams. 
I'd love to see all of you there or hope that you'll get a chance to go between June 19th and July 3rd. Entry is completely free the entire time! Being able to celebrate art like this without worrying that we will be spending all of our money is a true game changer and I can't wait to see what these girls will do next!
If you come by tomorrow night stop me and say hi! xo [typography font="Cantarell" size="14″ size_format="px" color="#ff6666″]NM[/typography]