I woke up to news about the #InstagramPurge and cannot stop laughing.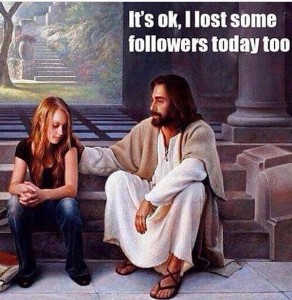 Instagram went through and deleted all spam accounts as well as "fake followers." Yes, people buy fake followers. 
This whole thing is freaking hysterical. It has taken the internet by storm and everybody is talking about it. 
People have built careers around being #InstagramFamous. Bloggers, "models", and the like have all created these so-called empires through Instagram. And now the truth comes out. Not so famous any more, are we?
I'm convinced that not all fake followers were found and deleted but to see people suddenly lose thousands of followers is really eye-opening. [highlight]The thirst for fame is more real than ever.[/highlight]
I lost about 300 followers which is somewhat normal given my following. I saw one girl go from 50k to 19.5k! That's unreal. 
The most talked about account has been rapper Mase who lost 1 million followers! He was so embarrassed that he deleted his account! I can't help but LOL.
Everything about the purge on Instagram has been fascinating. Love it when the truth comes out, hunny.

xo[typography font="Cantarell" size="15″ size_format="px" color="#ff6666″] NM[/typography]