Our girl JoJo has officially made her comeback – a day early!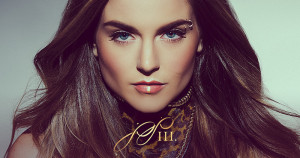 The R&B songstress has been teasing us for the past few weeks by announcing she would release not 1 but 3(!) singles and labeled it a #tringle. The tringle was set for release tomorrow, but she surprised us and gave us all the goods today. 
Her 3 singles are titled "Save My Soul", "Say Love" & "When Love Hurts." ALL fire and all worth the wait. 
Click here to listen!
I really can't even explain to you how happy this makes me. After all of the drama with her being on contract and not able to release new music, I was wondering when we would hear another track from her. Yes, her mixtapes were dope and I still have them on repeat, but this is so much more! Shout out to Atlantic Records for helping getting this shit moving. 
What I most appreciate is how much JoJo appreciates her fan base. She's well aware that they've all patiently stuck by her and she doesn't take that for granted. I can't wait to see what big thing she does next, because this is clearly just the beginning. 
What do you guys think? Was it worth the wait?
xo [typography font="Cantarell" size="16″ size_format="px"]NM[/typography]