With a thriving lifestyle blog, and already a best-selling author with another book coming out April 1st, it's no wonder 24-year-old Katherine Schwarzenegger is this month's "Woman on the Rise." She's not only one of my good friends from college, but she continues to inspire me with all that she does!
Katherine Schwarzenegger, a Los Angeles native, grew up in Brentwood and attended the same school from kindergarten until 12th grade. Her mom, Maria Shriver, wanted to make sure she would live as normal of a life as possible. Growing up, Katherine describes her family as always very private, but sheltered. They were never really exposed to the media.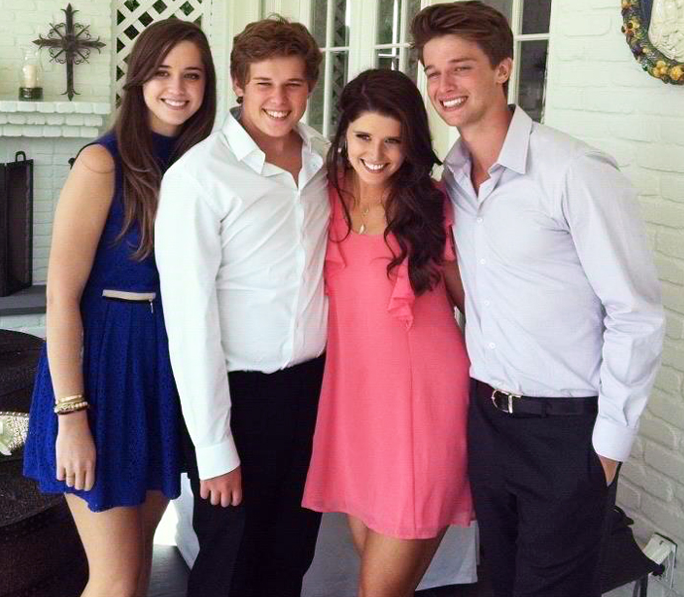 Having a huge family packed with tons of cousins, four aunts and four uncles who had been so involved with her life growing up is a major reason Katherine says she was able to have a more grounded upbringing. Her amazing family was one of the main reasons she decided to stay in LA for college and attend the University of Southern California in the Fall of 2008. It was a tough decision for Katherine to choose USC over Georgetown (mom Maria is an alum), but staying close to home and attending college with 16 of her friends from high school was ultimately the deal-breaker for her.
While attending USC, Katherine interned for the Dove 'Real Beauty' Campaign where she became fascinated by peoples' reactions and views on body image. She slowly began to see the effects that the media had on gender at such a young age after many conversations with her girl cousins about the way they viewed their bodies. She decided she would share her story to help other young women. In 2010 she wrote her first book, Rock What You've Got: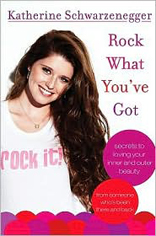 Secrets to Loving Your Inner and Outer Beauty from Someone Who's Been There and Back. 
"Everyone has their different ways to express themselves, and for me, it was compiling different information and sharing my story. I had to make the decision that if I wanted the book to be as successful as it was, I would have to put myself out there. I had to go all in or not do it at all." 
And it worked for her. The book was extremely relatable to girls of all ages. 
It's not everyday someone writes a book while they're still in college, let alone a successful one. When asked how she was able to balance it all, she said the process was overwhelming, but rewarding. Dove assisted her with providing many statistics, and she found herself writing in-between classes. At times, she felt like it was difficult to fully enjoy the book and fully enjoy college. Now add in doing a book tour and making sure you're not missing too many classes, and that's enough to make anyone's head spin.
Rock What You've Got was Katherine's entrance into the public eye. With a book about body image, I asked her how she's able to keep a positive attitude about her body and not let any haters get to her to which she responded,
"At the end of the day, if you feel good about yourself, and if you feel comfortable with yourself, that's what I think matters."
The thing about Katherine Schwarzenegger is, she's never afraid to keep it real with you and I think that's so much of the reason her and I became fast friends during my senior year at USC. She's so confident in who she is that it's both inspiring and contagious to those around her. I couldn't think of a better person to tackle such a difficult topic, especially for young girls. 
As graduation soon became right around the corner, Katherine had to face the most dreaded questions every college senior has to hear: What are you doing after graduation? Do you have a job lined up? Like so many recent college grads, she genuinely had no idea. For someone who has always been such a planner (she used to schedule every single little thing in her planner — even if she had already done it, just to be able to check it off), it was a scary and nerve-wrecking time. She felt like because she had already written a book, people expected her to have it all figured out, but she just wasn't there yet. "Today, there are so many options of what you can do," she tells me. "You don't have to go on the traditional route anymore. People can have 5 different jobs by the time they're 28."
Katherine Schwarzenegger realized that if she's feeling embarrassed and doesn't know what she's going to do, someone else must be feeling the same way, too. To her surprise, she quickly found that all of her friends had felt the same way and that this is an actual problem many of us face. I know I personally went through a really rough time dealing with my transition from college to the real world. I wrote about my experiences here on Katherine's site. She drew from her own experiences yet again, which turned into her newest book I Just Graduated…Now What? Honest Advice For Navigating What Comes Next out April 1st! For this book, she interviewed 35 extremely successful people on her own and weaved in her own personal story. "Every single person whether you know their name or don't know, you know what they've done. Every story was so different, but most people had a time of not knowing what they were going to do," Katherine explains. Their stories will help people and also provide comfort to those graduating knowing that many successful people didn't know they would be as successful as they are today. Where was this book when I was graduating?! I can't wait to read it and gain more perspective.

"I'm a big believer in 'everything happens for a reason.' Work hard, be passionate, and you will go where you need to go. Everyone will get to where they're supposed to with hard work and dedication"



In the midst of writing her new book, she also launched her amazing lifestyle website, KatherineSchwarzenegger.com in the beginning of last summer. After going on a million different websites a day to get what she wanted from different blogs, she created a one-stop blog for all things lifestyle. You can click through and find great recipes, fashion ideas, DIY projects, advice and different articles or topics that are relevant to our generation. Before the launch, Katherine wanted to make sure it would not be her talking the whole time — she wanted anyone to be able to come on and contribute to give the site a community type vibe. 
Just when you think her life couldn't get more busy, add being a philanthropist into it!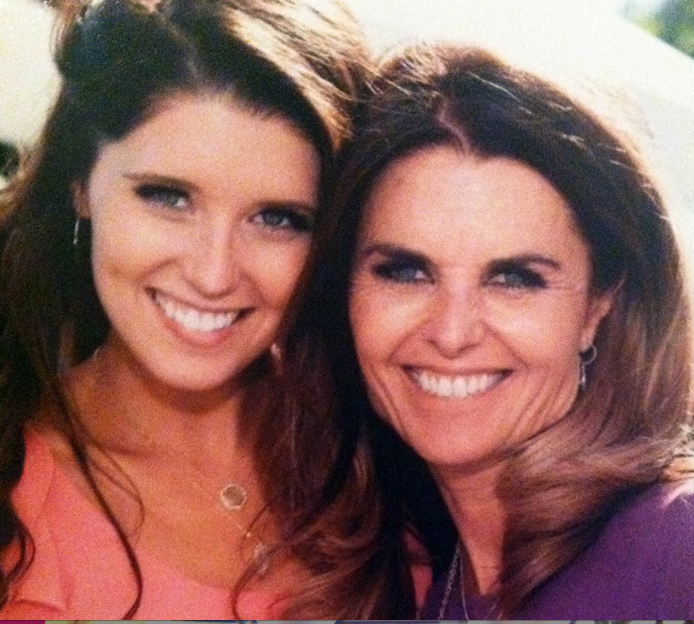 Philanthropy has always been a huge part of who Katherine is. She comes from a family that's very big on philanthropic work and giving back. She enjoys working with different organizations and serves on the board for Best Buddies, which was created by her uncle Anthony Shriver. Her duties include "board conference calls all the time, going to events, raising money, and getting the word out." With Best Buddies, Anthony is able to continue the work that his mother Eunice (Katherine's grandmother) did with the Special Olympics, but in a different way by focusing on more one-to-one friendships and getting people with intellectual disabilities to have the same opportunities and experiences that everyone else does. You too can get involved by visiting their website here.
So, how does she do it all? Simply put, she loves being busy. She grew up spending her summers doing community service or taking courses, and never really sat on the couch during the day to watch TV. She truly enjoys what she does and has a strong passion for it all.
"If I didn't love writing books and giving advice, I wouldn't do it. A lot of the time we are labeled as entitled and ungrateful and not wanting to work because we want to be happy and working in places where we are passionate."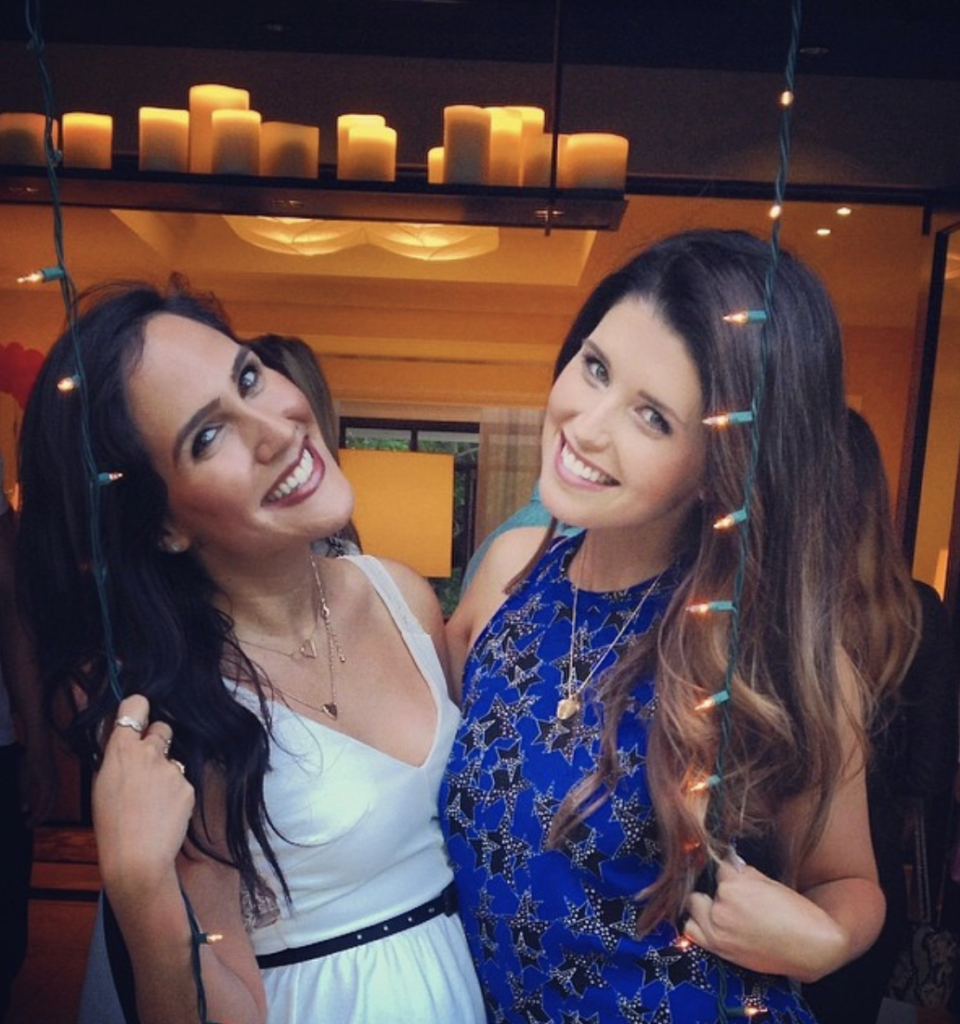 I'm so thankful to have Katherine Schwarzenegger as our "Woman on the Rise" and to see her really growing into this strong, successful and powerful woman! I've always looked up to the way she handles her life and how hard she's worked to get to where she is today, and I'm so happy to see it all paying off for her. She's honest, humble, down-to-earth, and I love that she can relate to almost anyone. Her love for not just her immediately family, but also extended family, her loyalty to her friends and her ability to just sit with me and laugh about absolutely nothing, are some of the reasons I adore her. I hope you now love her as much as I do, read her book(s) and become a fan. Because you know I am.
A Little

Mora

Fun With Katherine Schwarzenegger:
Kat On…
Friendships: Most of my really close friends I've had for a million years and they get it. For me I surround myself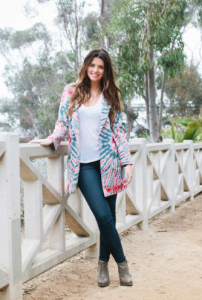 that know me very well and that I'm very close to. The great thing about having such a strong group of friends is that they know me so well and they understand and accept the life that I live. I prefer to have a small group of friends that I can give my all to and give my focus to than a big group of friends that I can just be okay to.
Dating: No boyfriend but trying to be open to anything. I'm not actively looking. For so many young women, there's so much importance on being in a relationship to be happy and I think I grew up with obviously a very strong mother, who wanted my sister and I to know that we need to be happy and on our own before we can be in a relationship with someone. I've dated a bunch and I'm always open to people setting me up. My mom and her friends try to set me up all the time! I hate dating. I hate going on blind dates. It's so awkward, I don't like it and it seems forced to me. We're 24, we don't need to be like trying to get married right now.
Going out to clubs: I don't love going out to clubs. I prefer to have a chill night than to go and rage hard, which is I guess different than for a normal 24 year old. I go out and let loose. I definitely want to start doing more things that are more my age appropriate because I can be 40 when I'm 40!
Being 'Bougie on a Budget': I've always been on a budget. I think for most people our age, so many people have decided to move home and it's been a great thing financially to live at home and be with my family. When I decided I was going to live at home, I always said 'okay I'm not gonna get an allowance from parents anymore.' I was able to work during college and high school so I had some money saved but I never grew up with having an unlimited credit card. I always grew up with the budgeting idea around me. When I was in college I met with an accountant for the first time and was able to figure out what I need to make in order to live a certain life. It was one of the greatest things mom ever did. I'm always on a budget. I rarely go shopping because I need to pay for things like my website or other smart investments for my future. But, I'm definitely not cheap, I go out to dinner with my friends and everything. I'm someone who prefers to spend money on an experience than a bag.
xo Nic Mora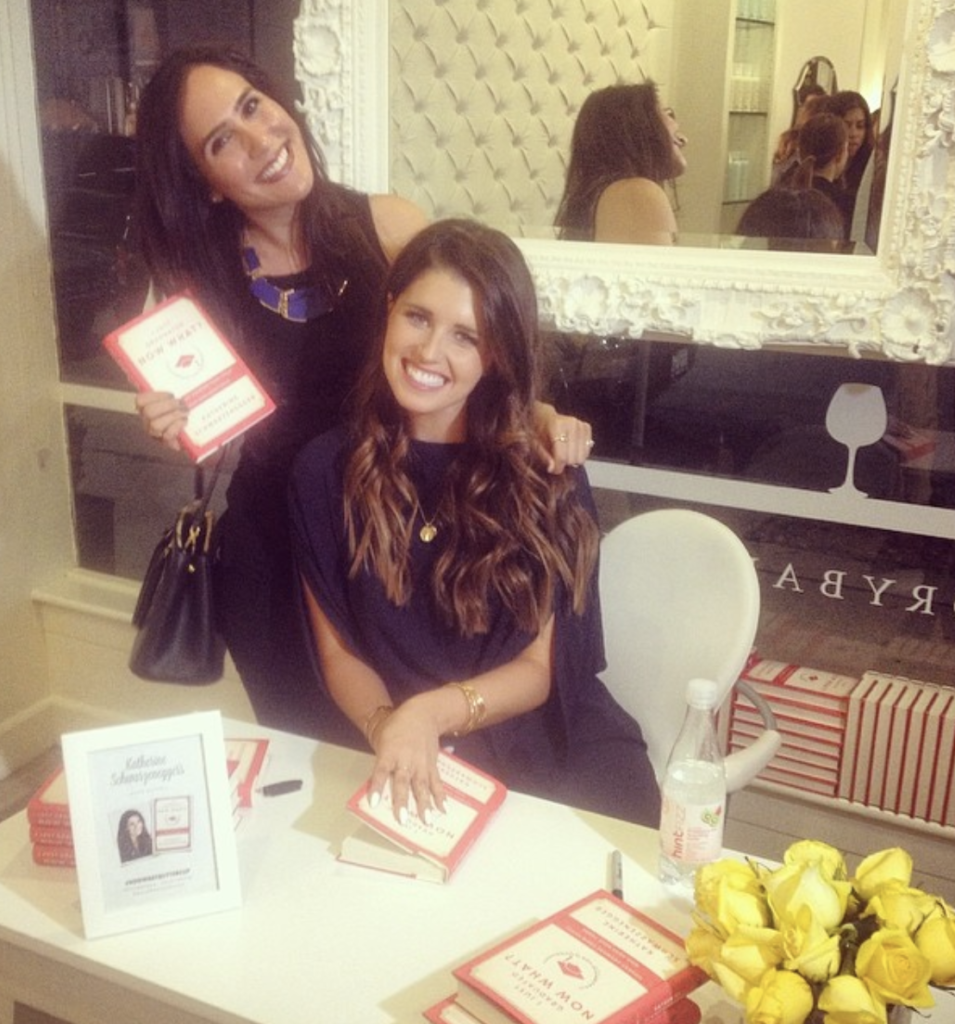 Be sure to order her NEW book I Just Graduated…Now What? here!
You can order Rock What You've Got here.