Last night hundreds of people headed to the Los Angeles Convention Center for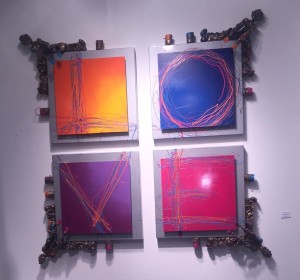 opening night of the [typography font="Cantarell" size="15″ size_format="px" color="#ff6666″]LA Art Show[/typography] . Hosted by Golden Globe winner, Amy Adams, VIP guests were treated to food, drinks, and a very special VIP lounge sponsored by The Agency. With industry professionals, art moguls, and some recognizable celebrity faces, the LA Art Show was definitely the place to be. Pretty glamorous, huh? 
Even if you're not an art lover, the show is a must-see. With artists from different backgrounds, religions, and countries, it's hard not to fall in love with at least one piece of work. But if you're trying to buy, make sure you bring some serious cash — this is definitely not for our [typography font="Cantarell" size="15″ size_format="px" color="#ff6666″]Bougie-On-A-Budget[/typography]  readers! 
[highlight]Sip tea in the Dubai tents set up or go look at all of the amazing street art displayed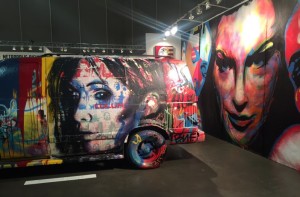 to get the full experience.[/highlight] There's even a jewelry and purse display if you want to add to your collection of vintage valuables! Whatever type of art you fancy, the LA Art Show will provide it for you. And that's a fact. I love art but I'm not one to get lost in it for hours on end, however, I somehow ended up browsing for over two hours – that's how much there is to see. 
I highly recommend dropping by over the next few days to see what it's all about. You won't regret it. Take a look at some pictures below!
xo [typography font="Cantarell" size="15″ size_format="px" color="#ff6666″]NM[/typography]