Daniel Caesar

    Freudian (album)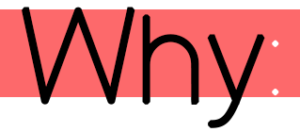 Funny enough, my Uber driver had Daniel Caesar's Freudian album playing in the car and I was immediately like… "who is this guy with John Legend vibes?!"
My Uber driver said he found Daniel Caesar on the internet. Go figure. The smooth and sexy sounds coming out of the speakers captivated me so much that I immediately began streaming Freudian as soon as I got home. Unbeknownst to me, Caesar has worked with some people who may or may not be on my upcoming lists 😉 The Toronto native immerses us in emotions as he sings about both romance and heartbreak.
Sidenote: Toronto is the city we need to be watching – the talent coming out of the six is clearly noteworthy.
When I started playing the album for some of my friends, I introduced it as R&B meets Gospel. Looks like Pitchfork agrees with me. 
My favorite song from Daniel Caesar's Freudian is "Get You" featuring Kali Uchis, which you can listen to below!
As soon as I began writing this post (I write my posts weeks in advanced sometimes – *tip to new bloggers*), a bunch of his songs started playing on satellite radio stations! I knew I had to get this up ASAP. 
Since then, Daniel Caesar has been nominated for two GRAMMYs. The independent artist grabbed a nom for Best R&B album for Freudian and best R&B performance for "Get You" Ft. Kali Uchis, which I've put up for you above. 
Daniel Caesar is a name you will start to hear more frequently. Even though his album came out over a year ago, it is now getting traction. I'd love to see him do a duet with Frank Ocean or Jazmine Sullivan.
Are you as obsessed as I am yet or what?
xo NM