I can't stop playing this ListenUp: artist! This 20-something is everything I want when listening to R&B. He definitely puts me in my feelings, but I can't help putting his songs on repeat.   

       Marco Mckinnis

    Silence (song)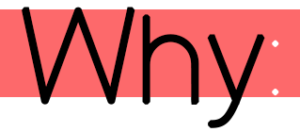 I should start crediting the Kardashians for my A&R! Kourtney had Silence playing in one of her Instagram stories as she drove down PCH in Malibu without tagging who the song was by. His voice captivated me in those 10 seconds and I quickly googled whatever lyrics I could make out. After a few tries, I finally found out the man behind the sultry R&B voice is Marco McKinnis. He dropped his EP, Underground, August 24, 2018 and every song is worth listening to. McKinnis takes you on a journey of losing love in a way that doesn't make you cry and die inside, but rather, it heals you. It's everything I didn't know I needed. 
Listen to "Silence" below!
You can keep up with Marco McKinnis:
Who would you like to see on ListenUp:? Send us your suggestions here!
xo NM