Happy #FitnessFriday! I'm so excited to introduce you to our health and fitness expert, Jesse Poller. Jesse has done tons of informational posts for us before, but he is now officially on board as a contributor to continue giving us all tips and tricks! 
Thanks for officially joining the team, J! First things first, tell
Give Me Mora
a bit about your background.
Well, let me first start off by saying thank you for giving me the opportunity to be a part of this amazing team. I've been here since the very beginning and I'm so proud to see what

Give Me Mora

has turned into. Funny enough, my background didn't start with physical education and performance enhancement, actually. During my senior year of high school, I decided to follow in my dad's foot steps and become a Firefighter/EMT in Los Angeles county. During my time working as a first responder and going to college, the number one rule that I made to myself was that "I need to stay healthy and in shape for whatever may come at me while doing this job!" and that's exactly what I did. I made physical exercise a big part of my life. After being asked millions of questions from the locals at my gym on how to lose weight, gain muscle, and eat better, I realized that I could help people not only in my ambulance get healthier, but people in the gym. That's when I began taking courses through KSI University with Ian King and studying with other well known personal trainers to learn what I know today. 
What made you want to get into the health & fitness industry?
I got into health and fitness because I myself am a very active person. I actually grew up as the fat kid in school, so when I got involved in playing sports, I fell in love with being active.  
You just launched a new business! Tell us how that started?
YEAH! I'm really excited about it. My business is called Youphoria Health and Fitness. It all started because my best friend, Griffin, was having a difficult time with his weight. Griffin and I were talking one day and he expressed to me that he really wanted to know how he could lose weight through diet and exercise. So, with trial and error, he lost 100lbs over a 9 month period which is absolutely amazing! Once that happened, that was it. We decided to take what we learned from his obstacles and create a Youphoria Health and Fitness. 
What exactly is Youphoria Health and Fitness? 
Our philosophy at Youphoria Health and Fitness is to get your body working as one through functional exercises, sound nourishment, and mental stability. We truly believe that each section (exercise, nutrition and mental health) all play a major factor in your over all well being. And without finding balance in your life, it will only create more issues. 
The way I train you is not as a dictator but as a partner in your long journey to getting healthier. Our business is designed to helping you exercise specifically to how your body functions while eating appropriately for your biochemical and genetic makeup. My approach is to evaluate your past medical history, genetic makeup, past surgeries, diet, posture alignment, muscle imbalances, everything, and then create a program that helps rebuild a stronger/healthier you.
Where did you learn so much about this philosophy?
I learned it from Ian King. He is a very well known strength and condition coach out of Australia who has 30 years of experience in the field of injury prevention and performance.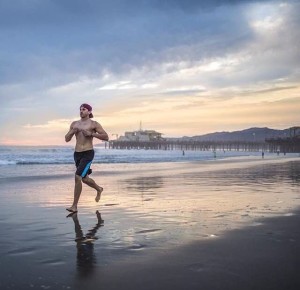 What are some small an
d effortless chang
es people can make to live a healthier lifestyle?
God, where do I start?! In our society today, we are always worrying about every little thing. If we're not worried about work, we're worried about money, payments, bills, family issues, spouse issues, even traffic (especially if you live in LA or NY), so one thing I truly recommend is to STOP! Stop worrying about things you can't control. Life is about enjoying what you have when you have it. Do things you love with the ones you love. If thats something you find difficult to do, you should take some time to re-evaluate your life and the people within it. I can honestly say that if you stop stressing out about every little detail, you'll be so much healthier in the long term.   
Do you prefer gym workouts where weights are easily accessible or outdoor workouts where you have to use just your body?
I personally enjoy both. I feel that people all have a different preference and whatever works for me, may not work for my clients. I encourage people to stick with a workout style if it suits them. I'm here to help guide you and be a partner in YOUR physical journey. 
My go to snack is this trail mix concoction that I put together from the Co-Op in Santa Monica. I could eat that all day long! Everything I eat is organic and GMO free because I'm a big health freak and am really aware of what I put into or on my body. 
I'm on a budget…what are some things I can do to get fit without breaking the bank on a gym membership?
Honestly, be more active and eat non-processed foods. Nic, you and I have talked about your transformation and you've expressed to me that walking has done more wonders for your body than any gym session. So, I believe that you just have to keep the body moving. Play a sport, go for a walk, do yoga, whatever makes you feel good both physically and mentally, that's what its about.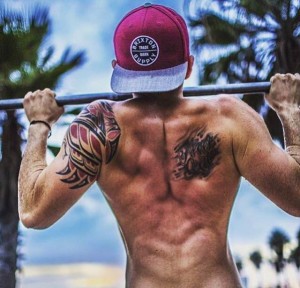 What do you think is the biggest fitness myth?
HAHA! The biggest fitness myth is that "more work = more results." More isn't always better and with such a stressful, busy lifestyle, I don't recommend working out every single day of the week. 
Recovery is the number one key factor to all of this hard work. By adding high amounts of physical stress with mental stress, we actually end up creating more damage. We need to give our bodies time to recover. Since following Ian King's approach, I've actually gained more muscle, lost more fat and did it with less work. 
Biggest lack of understanding when it comes to training? 
Simple. Injury prevention/ technique is more important than performance and volume. Not a lot of people take technique and form into consideration when working out. A big example of this is crossfit. In no way am I bashing on crossfit. What im saying is that, for someone whose never mastered the technique needed to perform the basic Olympic lifts, it can cause them to injure themselves – causing more harm than good.  I think that every person should create a solid foundation first before getting into the more advanced stuff. I don't know who said it but," you cant build a strong house on top of a weak foundation."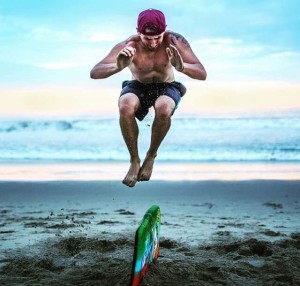 Low carb, low fat, low sugar, low this and low that — it's enough to make our heads spin! What is your take on all of these types of "diets"? 
One word: DON'T! Diet products consist of many harmful chemicals that have been linked to multiple diseases such as auto immune, cancer, and psychological diseases. My advice when it comes to diet is eat what's natural. If you can't pronounce any of the ingredients, don't put it in your body. 
One food everyone should eliminate from their diets?
Besides "diet" foods? I would say table salt. Not all salts are created equal. I would replace basic table salt with Celtic Salt or Himalayan salt. Salt, as a whole, consists of 80+ minerals and vitmains. These minerals and vitamins help with regulating insuin, heart function thyroid health, etc. Whereas table salt only has two minerals and can elevate your chances of heart disease and hypertension. 
Does stress play a factor when it comes to weight loss?
100%! The more you stress, the more fat your body will keep. 
And finally, what is the one thing you want everyone to know and/or understand about living a healthy and well-balanced lifestyle?
It's exactly that. Living a healthy life is all about BALANCE. You need to be more in tune with your body. I know the American way is, "no pain, no gain" but in reality, that only works for those who are taking "special vitamins" regularly. The body is a science and if something isn't working for you, find what makes you feel better. 
Thanks for sharing some of your knowledge with us, Jesse! We are looking forward to your next post!
Follow Jesse: