HOLY MOLY! It's officially #MORAversary and we are 2 years old!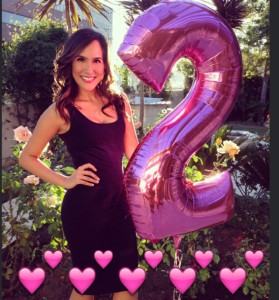 Someone pinch me.
It's been 2 full years of blood, sweat and tears (a lot of tears on my end) & I can't believe how much we've grown or how far we've come. Who would have thought we would get this far?! Actually, don't answer that because the truth is that a lot of people were predicting this would be a sinking ship. So seriously shout out to not only the BEST team in the whole wide world, but to the best readers! Together you've made Give Me Mora the little engine that could and for that I am grateful.
K I've been an emotional blob all week because I keep thinking about when I started this site with Sali and how many all nighters we pulled and how hard we worked to get this off the ground. ANYWAYS back to the good stuff and not the sob story…
The 2 Biggest Lessons I've Learned This Year As A Blogger:
It will never be about me, it will always about YOU. We like to joke that it's the Nic Mora show in the office sometimes because I'm crazy, but at the end of the day, it's you that I want to put on the show (so to speak) for! It's easy to get wrapped up in the chaos and think it's all about you, the blogger, but it's not. What can I give you, how can I help you, how can I connect with you, what are some ways we can grow together…those are all the things that have been at the forefront of my mind this year. Give Me Mora might be my blog but you are what drives it and I am just a tool to connect and share stories/lessons in this big digital sphere. So thank you for always bringing me back down to reality, for sharing your stories with me, and for the constant love & support!
Work hard, play harder. But actually. I don't think I've ever worked as hard as I have this year in my life, but I also have never enjoyed it more. The harder you work, the more you need to make time for fun and a social life. This can all go away, but your relationships are what stay with you always. Find time to disconnect from work. For me, it helps to schedule in 3-4 nights a week to be social whether it's dinner, grabbing a drink, doing a fun activity, or whatever I feel like exploring that week. In order to make sure that I make time for fun, I literally block off those times in my calendar as appointments. A work function (like an event you have to attend as a blogger), does not count. Grabbing dinner with your coworkers where you talk about things other than work does though! This has strengthened my relationships across the board. It doesn't mean you have to spend 100s of dollars either, you can even go to a fun happy hour or sit somewhere and have tea – whatever you fancy as long as you put your phone and computer away!
These are my best 2 pieces of advice for other bloggers and the greatest lessons I've learned in the course of the past year. I'd love to hear your advice, fellow bloggers!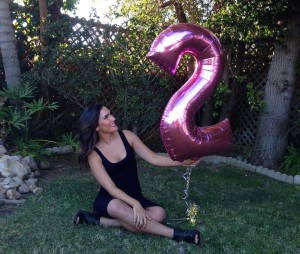 I can't express my gratitude for you all enough. ANDDDD I can't wait to show you what we have in store for the next year!! You're in for some fun surprises, I promise.
All my love,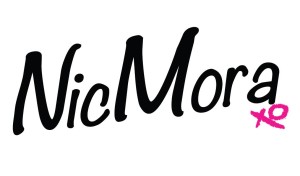 PS – How cute is this dress I wore? You can buy it here.