Mother's Day is just around the corner and for those of you freaking out, don't worry,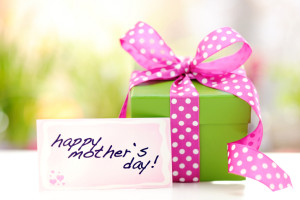 you're in luck!
Personally, I think it's really crazy how expensive and crowded everything is so we try to do things at home and save the expensive meal for a birthday celebration.
[typography font="Cantarell" size="15″ size_format="px" color="#ff6666″]Bougie-On-A-Budget[/typography]  Tip: If you really want to go out for brunch/lunch/dinner, but haven't made a reservation or can't afford the steep prices (maybe a bit of both?), celebrate on a day before on Saturday! Won't be as crowded and you won't have an expensive pre-fixe menu.
If you're into a DIY gift, check this list out full of great & affordable ideas.
For the Bougie people not on a budget, Forbes has compiled a list full of trendy gifts here. My favorite? The Dry Bar set paired with a couple of blow outs for mom!
These are some great gifts for the tech-savvy mom.
Away from your mom and want to send her flowers? Check out BloomNation!
xo [typography font="Cantarell" size="15″ size_format="px" color="#ff6666″]NM[/typography]