My friend and today's guest blogger, Alana Sue, happens to be one of those people for me that I can always connect to even from miles away. Today she writes on navigating the new "normal"- something I am also experiencing in my life. Since Alana has stripped down for you on here, I figured I would do the same and give you a little insight as to why this post has spoken to me immensely and why I know you will be able to connect to it, too. 
I saw my life begin to take a turn for the worse by the end of this past year. My personal life felt like a tornado just ran through it, I wasn't focused on my work and lost track because I was so consumed with people and things that were bringing out the worst in me, and the grand finale was when my grandfather passed away. I so badly wanted to just glue the broken pieces of my heart back together. But, you know as well as I do that you can't just piece everything back together and hope to have the same product. Doesn't quite work like that, honey.
The reality is that I will always miss my grandfather. The reality is that sometimes things and/or people can come in and turn your world upside down, forcing you to begin navigating your new normal after they're long gone. 
Yet, in a way, it also gets easier. Because you learn to figure it out. You learn that maybe every relationship really does have an expiration date or runs its course. And that's kind of beautiful (and terrifying) in its own way.
I've healed and a part of me is still healing. I'm learning and I'm navigating through whatever is being thrown my way. Most of all though, I'm growing into someone who I love.
What's better than glue at putting you back together? Time and reflection. 
Thank you, Alana, for what you've written below. To our readers, I hope you enjoy this piece as I did…xo

NM
NAVIGATING TO THE NEW "NORMAL"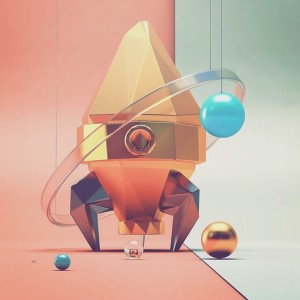 For such a relatively warm winter, it's been a dark one. To those of you that somehow escaped the funk of fuckery, I am genuinely happy for you, but the rest of us have been riding a crazy transitional wave that personally has me questioning everything and everyone very intuitively..especially myself. In a matter of months, my life did an entire 180 in front of my eyes. Changes and shifts that have forced me to juggle my sanity, my communication skills and be very picky about who is around me, even if I was conscious of the fact that soon some people had to go. I thought to myself… do I go to another office job, or do I follow my dreams of curating every type of art that captures my soul? Will following my dreams pay my rent? Will I have time to follow my passions? How do I harness this chaos into a new profession? For the first time in my life, I experienced a new level of self-doubt. A feeling that scares the shit out of me, but lights my fire simultaneously. There is no choice but to figure it out. A new normal is born. 
With this new normal comes waves of wake-up calls. It's a mess. But somewhere in this mess are our answers and instead of running away from your fears, you have to run towards them. Allow yourself to feel the motions and reprogram your perspective of self.   Knowing yourself is the ultimate key because if you do not, your spiritual navigation system will break down and misdirect you. Unfortunately what some people realize sooner or later in life is that people are not always going to be there for you. Your grandmother can go from calling you every day to laying in a hospital bed paralyzed on one side and unable to speak the next. You can experience a corporate anarchy, and watch your home of six years dissipate into the past. Your parents aren't always going to hold your hand. Your friends aren't always going to answer their phone. People aren't always going to think about you when they propose ideas. People will not always see your big vision. By now, you should know what works for you and what doesn't..as well as who. 
My father told me, "The thing about having a visionary streak is that you can't wait for the world to confirm it, because by then, you're no longer a visionary." But there is a spark of magic shared between people who can speak the same visionary language.
So I sit here writing today, both middle fingers up, planning to and encouraging you all to follow the last piece of advice it seems I'll receive from my grandma in this dimension… 
Follow the sun wherever you go.
Photo credit: @maysgrafx & @friedrich.neumann