I'm a little…baffled (if that's even the right word) by Naya Rivera these days.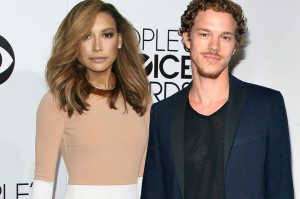 First the plastic surgery (which she didn't even need), then her relationship to Big Sean, then rumors about her on set filming "Glee" and the list goes on. This girl literally just came out of nowhere!
So her and Big Sean call off their engagement. Fine. It didn't work out. Rumors escalated that Naya is a psycho & jealous woman who likes to throw temper tantrums. If that's true, then good job to Big Sean for getting the hell up outta there.
BUT THEN 3 months after she calls off her engagement, we find out she's [typography font="Cantarell" size="14″ size_format="px" color="#ff6666″]MARRIED[/typography] . And no, not to Big Sean but to up and coming actor Ryan Dorsey. Wait, it gets better though. She married Dorsey on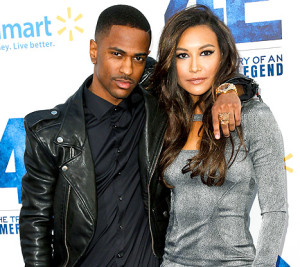 the same exact day she was set to marry Big Sean. In the dress Big Sean bought for her for their wedding.
Can we have some class please? Who does that? And out of all the dates in the world to have a wedding on you choose that one?! It really is the ultimate "fuck you" and least classy thing a woman can do.
At least the ring is beautiful. Which is weird because Ryan hasn't been in anything to merit that much money, so I'm assuming he comes from wealth. 
This is all so bizarre to me. Am I the only one that thinks this way? Someone enlighten me please.
All I have to say is thank G Big Sean got out of there ASAP! So much unnecessary drama that at the end of the day, it doesn't even become worth the fight anymore.
What do you think about all of this? Will Naya and Ryan last? Leave your thoughts below and let's get a heated convo started people!
xo [typography font="Cantarell" size="14″ size_format="px" color="#ff6666″]NM[/typography]