This past Wednesday I headed over to LA Talk Live to be a guest on The Dr. Levi Show to discuss all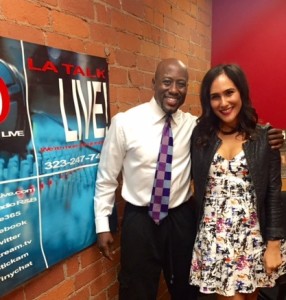 things under the entertainment, lifestyle, and fitness umbrella!
Dr. Levi Harrison is not only an amazing doctor, but he's also a fitness expert! I loved being on his show and how much fun we had. Take a look at some of my insider tips from fashion week, how to be Bougie-On-A-Budget, and my mission to empower young women!
Thank you to the LA Talk Live team + Dr. Levi for having me on! I come on after the 20 minute mark.
If you don't live in the US, you can view it here.
xo [typography font="Cantarell" size="15″ size_format="px" color="#ff6666″]NM[/typography]