On October 22nd I headed over to Trojan Vision to appear on their morning show, The Morning Brew!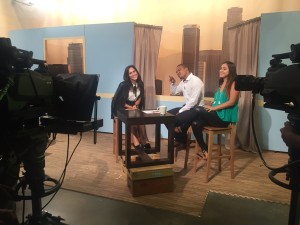 I talked about all things [typography font="Cantarell" size="15″ size_format="px" color="#ff6666″]Give Me Mora[/typography] , as well as announced our very first 'Man On The Rise', Andrew Sandler. We also announced a big call to contributers because GMM is expanding! [highlight]Whether you are a pro-DIYer, recipe expert, fitness junkie or fashionista, send us a message and let's collaborate.[/highlight]
Click Here to see my segment with The Morning Brew — fast forward to 20:20
Thank you so much to the amazing hosts & crew for having me! I had a great time and could not think of a better place to make two very special announcements.
xo [typography font="Cantarell" size="15″ size_format="px" color="#ff6666″]NM[/typography]