Two of my favorite girls in the biz, Khloe & Beyonce have made big news in the past 12 hours. I've got a lot to say so let's get it started! We'll go with the bad news first.
Khloe Kardashian Odom filed for divorce from her hubby Lamar Odom this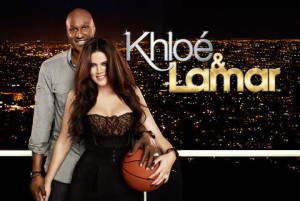 morning. She has been "very, very hurt" by all of this LamLam drama and it's time to cut the chord. If you ask me, she should have done this a few months ago but I'm guessing the last straw was when he humiliated her by posting a rap with his fellow low-life friend admitting that he cheats on Khloe when she's out of town. Let's have some class, Lamar! You don't need to publicly air your dirty laundry for the world. It's inappropriate — especially when your wife has done nothing but stick by you and support you. Being both a Laker fan and a Khloe fan, I was so in love with Khloe and Lamar as a couple. And I love how freaking DOWNNNN Khloe was for her man! I had heard around town that Lamar was hitting on some people I knew, asking to bring them back to a house near the one he shared with Khloe, but I just couldn't grasp my head around it. I'm wishing Khloe peace & strength through this difficult time. What a shame. 
Now on to the greatest news ever…QUEEN BEYONCE RANDOMLY DROPPED HER
SELF-TITLED ALBUM WITHOUT WARNING! Sorry, but she just took a shit on every artist out there and showed the world that she is in fact, still the queen of the world. No one can do it like my girl Bey. Gah, so major on so many levels I can't even. The best part of all of this? It's a VISUAL album! Music videos galore come with the package baby. Talk about being able to tell a story…she nailed it. She will continue to nail it. All hail the queen. I rarely ever purchase full albums on iTunes but this is the exception. She even has a song featuring Blue Ivy! I wonder if Jay looks at his woman and wonders how he landed her because she truly is phenomenal.
I'm dying to hear your thoughts on ALL of this! Leave me some comments and keep it real. xo NM