I feel like this entire awards season has taken a toll on my soul, but the finale is upon us! 
The QUEEN opening was perfect. There was so much energy and it set the mood for a great evening – the crowd was loving it. 
I was super skeptical about there being no host for the Oscars, because how can that be? HOWEVER. I kind of loved it with no host. There wasn't 4295723 hours of bashing our political system and dumb jokes. Thank you academy for allowing me to keep my sanity by not giving us a boring opener. 
If anyone were to host, it should have been Amy and Tina. Their little bit with Maya was the funniest part. 
For a full list of winners click here. 
I'm going to keep this recap as short as possible since everyone has ADD and I'm running on no sleep. 
Why did Bette Midler sing on behalf of Mary Poppins? As much as I love her, I'm really confused. 
Disagree with me all you want but Sam Elliott was snubbed this entire awards season and I will yell it until everyone hears me. He was brilliant in A Star Is Born. 
Okay, I take it back – Awkwafina was the funniest part of the night. My spirit animal. 
This will probably be the last time we see Lady Gaga and Bradley Cooper sing "Shallow" together. Very confused how Irina Shayk is so content with this real or staged love affair between Bradley and Gaga. I would seriously cut a bitch if that was my man. Anyways, back to the song. Their chemistry and vocals are off the charts. 
And Lady Gaga for the WIN!!!! Her speech made me cry and was a reminder to all creatives to keep pushing. 
Babs in the building! I love seeing Barbara Streisand take the stage in all of her elegance. 
I really wanted Bradley to win, but Rami winning was the obvious bet. They were both exceptional in their films. Seeing a brown person (Egyptian) win is so meaningful to me, as it sets the precedence for actors to come. I loved his speech so much.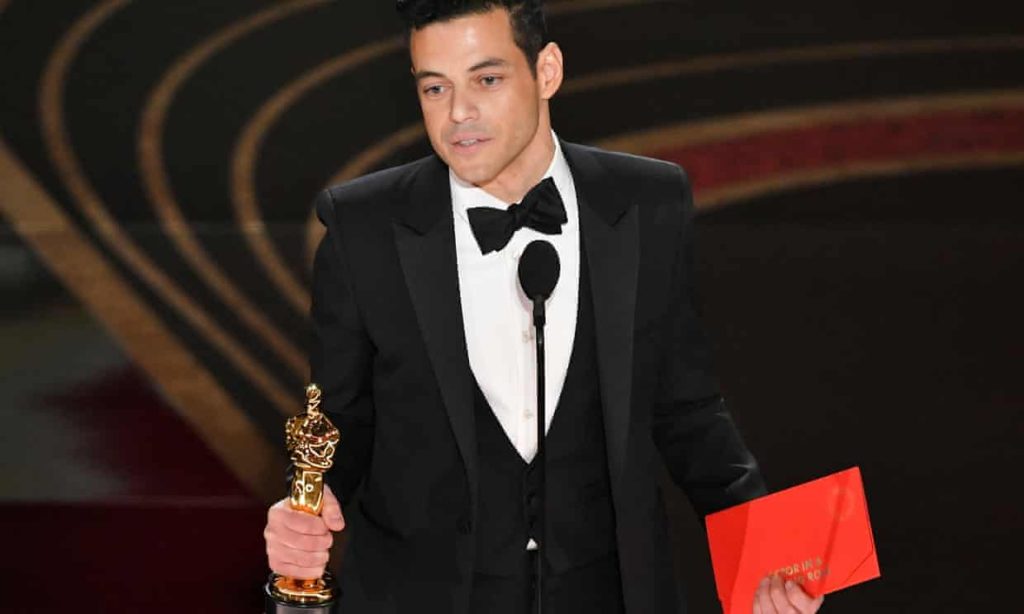 The Oscars speeches tonight have been really amazing. The winners have more time this year to get their message across without all the fluff of the host's openers and transitions. 
Olivia Colman with the biggest surprise win of the night!!!! I'm not sure how I feel about this, but I heard the film was great. I think this win shocked everyone. 
Green Book? Really?
Bradley Cooper also got majorly snubbed. I'm annoyed. He deserved SOMETHING tonight. 
The Oscars came and went and I'm ready for bed now!!!
xo NM