Wake up! Wake up! It's June! The year is officially half over and we have been loving 2014 so far.
First, I'd like to make a very special announcement:
Our Woman on the Rise for the month of June is Josie Loren!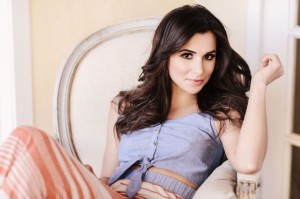 You may recognize Josie from playing Kaylie Cruz in ABC Family's "Make It Or Break It", or from movies such as "17 Again" and "21 and Over". Not only is Josie a talented actress, she is also a philanthropist and is heading to law school in the fall! 
Josie works with the PADRES organization and on Father's Day they will be holding a 5K to help raise money for children with cancer and their families. I have joined team Josie Loren and will be supporting my girl by power-walking the 5K (my first one) in just 13 days!
I am SO excited to do my first 5K with Josie and help make a difference in the community! It doesn't matter what race or religion you are or where you come from — to me, cancer is cancer and I truly believe that together we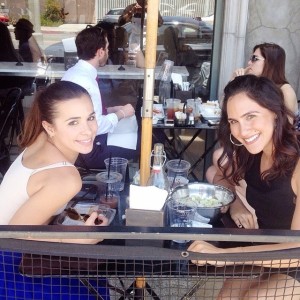 can really make an impact. 
We are trying to raise as much as money as we can, so of course, any donation is welcome! Can't donate? Join the team and run or walk with us. 
You can find my fundraising page here.
I look forward to seeing what a difference we can make! And as always, thank you for the never-ending love & support. 
xo NM