I have never wanted to get into politics or into issues regarding the middle east on here, but given recent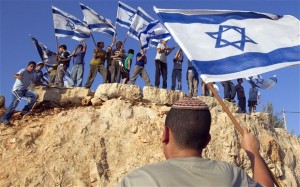 events, I feel like I have to.
If you disagree with me, that's fine. If I lose readers because of it, that's fine too.
The truth is, [typography font="Cantarell" size="14″ size_format="px" color="#ff6666″]Israel[/typography]  is in a really bad situation. Rockets are being launched and people are hiding in bomb shelters.
My own friends, friend who I've considered family, are sending us in the US videos of what's actually happening. They have to continuously post Facebook status updates to let everyone know they're okay. 
So, for them and for the innocent people of Israel, I'm sending lots of prayers and hoping this will be over soon. Israel is one of the most beautiful countries I've ever visited and whether you're Jewish, Christian, Bahai, Muslim, or don't practice, everyone accepts you as you are. 
[typography font="Cantarell" size="14″ size_format="px" color="#ff6666″]I stand with Israel.[/typography]
xo [typography font="Cantarell" size="14″ size_format="px" color="#ff6666″]NM[/typography]