PrettyLittleThing made its debut with their LA headquarters this week and little old me got to attend the opening party.
Yes, the exact party where Khloe Kardashian stepped out from hiding amidst the Jordyn Woods scandal.  I had just arrived as Khloe & Malika did and they looked so cute in their PrettyLittleThing outfits.
My favorite #BossBabe Lori of Wife Of The Party absolutely killed it as usual. Every single corner was Instagram worthy. From the pink flowers, to the pink balloons, to the pink walls, to the life-sized unicorns, it felt like you were walking in a fairytale.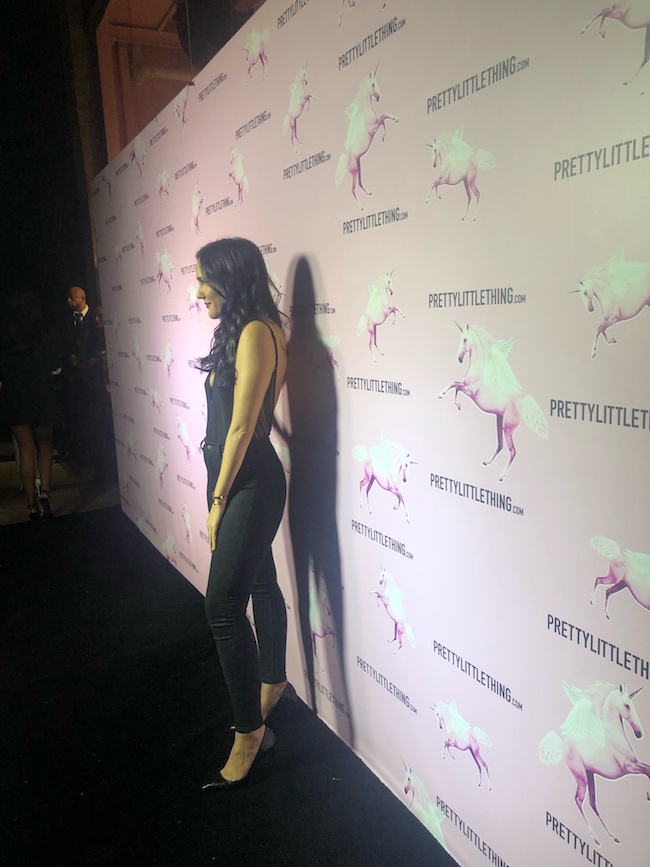 Everywhere I turned there were familiar faces and the next thing I knew I heard Blueface singing "Thotiana" on stage with his shirt off! YG and Tyga also performed. So basically everyone I have on repeat right now. The event was LIT. Out of all the pre-Oscars parties I attended, the PrettyLittleThing party was by far my favorite event to go to and it wasn't even for the Oscars.
The bar was flowing, there was a makeup station, nail bar, and so many yummy sweets to snack on. We sipped on some rosè, mingled and took some pics for Instagram.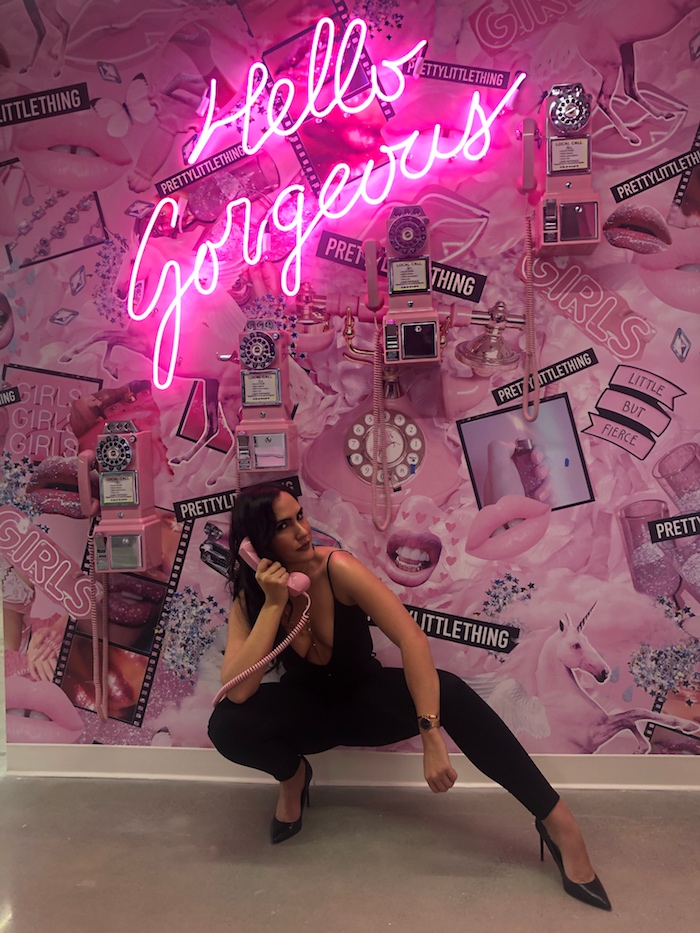 PrettyLittleThing has collaborated with influential ladies of all sizes from Hailey Baldwin to Ashley Graham. I love that the brand celebrates women's bodies at every size. They're a brand with a great message and fully embody the "Hollywood" vibe. 
This wasn't my first PLT event, you may remember I went to their first USA launch with Kylie Jenner here. As always, they did not disappoint. I had a great time and can't wait to visit the headquarters again soon!
xo NM
Cover photo by Getty Images