This recipe is from the 'Honestly Healthy for Life' recipe book, by Natasha Corrett and Vicki Edgson.
Natasha and Vicki suggest approx. 4 times the amount of some of the following ingredients, however I found that this made too many and they went to waste. If you want more you can always bake another batch – it's quick and easy!
[typography font="Cantarell" size="18″ size_format="px" color="#ff6666″]Ingredients:[/typography]
120g rice flour
1/2 tsp bicarbonate of soda (baking soda)
1/2 tsp. ground cinnamon
1/4 tsp ground ginger
1/4 tsp nutmeg
230g oats
100g butter (they suggest vegan butter)
225g caster sugar (they suggest coconut palm sugar)
2 beaten eggs
1/2 tsp vanilla extract
75g raisins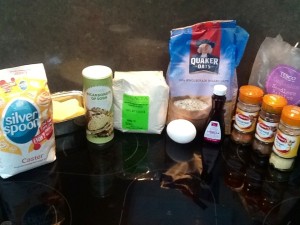 [typography font="Cantarell" size="18″ size_format="px" color="#ff6666″]Instructions:[/typography]
Step 1:
Pre heat the oven to 180 degrees celsius
Line a baking tray with baking parchment
Step 2:
Mix the flour, bicarbonate soda, spices and oats in a bowl
Make sure it is all mixed in well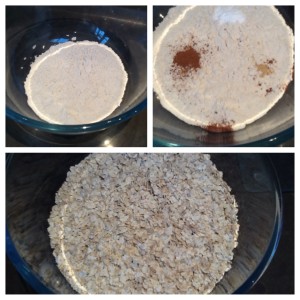 Step 3:
Beat together the butter, sugar, eggs and vanilla extract in a separate bowl
* this mixture may look like it has separated, but this is fine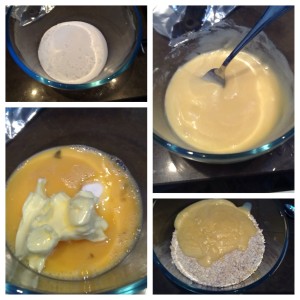 Step 4:
Add the dry ingredients to the beaten mixture
Then add the raisins
Step 5:
Mix this all together to create a sticky texture
Step 6:
Take tablespoons of the mixture and place onto the baking parchment
Flatten each bit slightly and keep it shaped round
* be sure to leave space between each spoonful, so that they don't stick together as they cook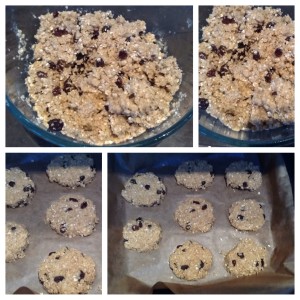 Step 7:
Leave to bake in the oven for 15 mins.
Step 8:
Remove from the oven and place onto a cooking tray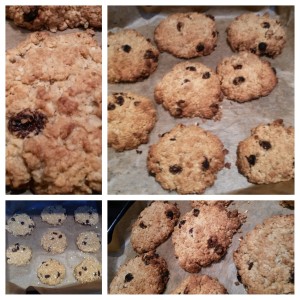 Step 9:
Once cool, store in an airtight container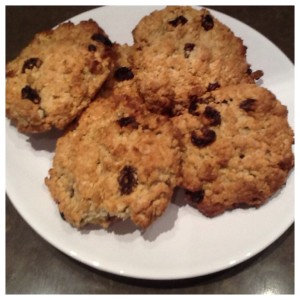 You can follow both on twitter:
Natasha – @HonestlyHealthy
Vicki – @VickiEdgson
As well as me!:
@elysefx
xx Elyse