We lost a beautiful soul this morning. Maya Angelou leaves behind a legacy along with great teaching and powerful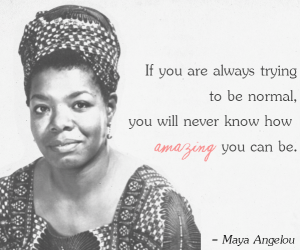 words.
She has personally been a big inspiration for me and I am definitely mourning the loss of a phenomenal woman. 
Tell your story — soul needs it. Write. Be creative. Make a difference. And love with everything you have.
xo NM