James Avery, also known as Uncle Phil on the "Fresh Prince of Bel-Air" passed away yesterday.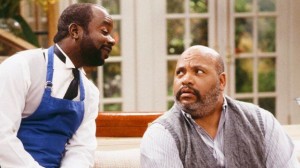 We are deeply saddened by this loss, as he was such a staple in so many of our childhoods/young adulthood. Remember when he was in "Raise Your Voice" with Hilary Duff? Yeah, we went there. That movie was lowkey good!
Here are the 15 Greatest James Avery moments on Fresh Prince. Thanks Buzzfeed!
xo GMM